Barnabas Bulletin ~ 0230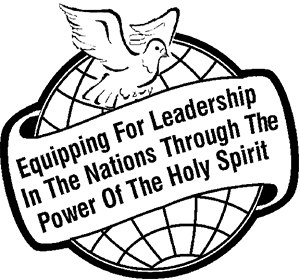 HOW WELL DO YOU KNOW JESUS?
This is a question we all need to ask ourselves. We are living in times where the Christian Message/Faith is being challenged more and more by an unbelieving generation. If we do not know Jesus personally then we are very open to being led astray by all the mixture that abounds within Christian circles these days.
 THE DISCIPLE PHILIP
Philip, one of Jesus' disciples, struggled to know Who Jesus was/is: "Philip said to Him, 'Lord, show us the Father, and it is sufficient for us.' Jesus said to him, 'Have I been with you so long, and yet you have not known Me, Philip? He who has seen Me has seen the Father; so how can you say, 'Show us the Father'? 'Do you not believe that I am in the Father, and the Father in Me? The words that I speak to you I do not speak on My own authority; but the Father who dwells in Me does the works. Believe Me that I am in the Father and the Father in Me, or else believe Me for the sake of the works themselves. Most assuredly, I say to you, he who believes in Me, the works that I do he will do also; and greater works than these he will do, because I go to My Father'" (John 14 – read the whole chapter).
Jesus was showing Philip that his relationship with Jesus ~ even though Philip was one of Jesus' disciples ~ was not strong enough for Philip to really know Who Jesus was/is. As a result he was missing out on the true revelation of Jesus.
THE DISCIPLE THOMAS
Thomas was another disciple of Jesus who struggled to know Jesus in reality and truth. After Jesus' resurrection, Thomas heard that Jesus was risen from the dead, but he was full of doubt and unbelief and could not accept that truth. When he was told of Jesus being alive his response was: "Unless I see in His hands the print of the nails, and put my finger into the print of the nails, and put my hand into His side, I will not believe" (John 20:24-26).
Eight days later Jesus came and appeared unto the disciples, Thomas being with them. He spoke directly to Thomas: "'Reach your finger here, and look at My hands; and reach your hand here, and put it into My side. Do not be unbelieving, but believing'. And Thomas answered and said to Him, 'My Lord and my God!' Jesus said to him, 'Thomas, because you have seen Me, you have believed. Blessed are those who have not seen and yet have believed'. And truly Jesus did many other signs in the presence of His disciples, which are not written in this book; but these are written that you may believe that Jesus is the Christ, the Son of God, and that believing you may have life in His name'" (John 20:26-31).
As a result of Thomas' doubt and unbelief, he has carried the nickname of "Doubting Thomas" ever since! Let that not be applied to us! Here is a reason why it is so important that we are seeing and experiencing the supernatural signs, wonders and miracles of God. God is a Miracle Worker! When you see God doing things that man cannot do, it certainly helps your faith to rise higher to believe Him for greater things. Jesus told us that we would do those works ~ and even greater ~ if we truly believed on Him and Who He is.
So, how well do you know Jesus?
Is He to you Who the Bible reveals Him to us?
Do you know Him so personally that you will quickly know when a doubt or unbelieving thought comes your way that you can instantly refuse and rebuke it for what it is: a trick of the devil to take you down and away from Jesus Christ?
BEWARE OF THE DEVIL'S DOUBTS
The enemy is busy working on true Christians to try and make them doubt the truth of Jesus Christ, so they will not believe the truth of Jesus and so become powerless, religious people instead. The devil even tried it with Jesus when He was in the wilderness: "If You are the Son of God . . ." Jesus resisted him by proclaiming the Word of God (Matthew 4:1-11). We must do the same.
Let us be reminded that the fall of mankind in the Garden of Eden came as a result of the devil putting doubt into Eve's mind as to what God said (and says). He turned a positive "God has said" into a questionable doubt, "Has God said?" (Genesis 3:1-7). Once that doubtful thought entered Eve's mind she became seduced by the devil's lie ~ and we all know the end result of that: mankind has been suffering ever since ~ with sin that separates us from God.
Only Jesus Christ can break the power of the devil's doubts and unbelief that he seeks to sow into our minds to take us away from the truth of the Gospel!
ETERNAL LIFE IS KNOWING JESUS!
True salvation and eternal life is this: "And this is eternal life, that they may know You, the only true God, and Jesus Christ Whom You have sent" (John 17:3).
Each of us has to come to the place where we know Jesus personally if we are going to walk rightly with Him.
I think one of the saddest things in life would be for those people who have attended church all their lives believing that they are right with God for going there; but have never been born again by the Holy Spirit ~ that when they stand before God after they die, to hear Him say, "Depart from Me, I never knew you!" Many people know about Jesus, but they do not personally know Him in reality.
True Christianity is knowing Jesus Christ personally and in reality.
It is not being religious and attending to church customs, traditions, programmes, etc.
Make very sure you are born again and know Jesus Christ in your life in all reality through the power of the Holy Spirit.
It was the indwelling of the Holy Spirit that transformed the lives of the disciples of Jesus and made them believing believers. He does the same for us today!
Make sure you know Jesus in the power of the Holy Spirit. He makes the difference in us!
God bless you ~ Rodney W. Francis
Bible Readings:    John 17  Ephesians 1:15-23  Colossians 1:9-14
Prayer: "Dear Lord Jesus, You have chosen and called us to live for Your glory through a personal relationship with You, which means I need to know You and Your voice in reality, especially when You are speaking to me. Please forgive me for all doubt and unbelief that the enemy has deceived me with in the past, so that I can be free today to serve and worship You according to the truth of Your Word.  I ask this in Jesus' Name. Thank You, Lord Jesus. Amen."
The Gospel Faith Messenger Ministry,  P.O. Box 57, Paraparaumu 5254, New Zealand. Email: This email address is being protected from spambots. You need JavaScript enabled to view it.