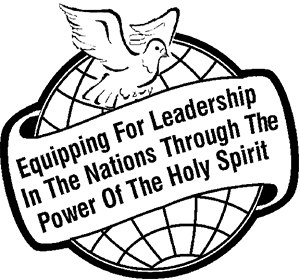 Barnabas Bulletin ~ 0251
HOW WELL DO YOU KNOW JESUS?
This is a question that we all need to answer for ourselves individually. It is vital that we know Jesus personally, as He is the only true way of salvation, the only way to Father God, and the only way to spending eternal life free from the pit of hell. Jesus said: "I am the way, the truth, and the life. No one comes to the Father except through Me" (John 14:6). Do we believe this statement of truth? Jesus is the only way to Father God. "Nor is there salvation in any other, for there is no other name under heaven given among men by which we must be saved" (see Acts 4:10-12).
It is important that we answer this question about knowing Jesus, as there is so much mixture circulating within Christian circles these days. With so much negativity taking place in the world right now, our major focus should be on knowing Jesus personally, listening to His voice and learning to be more and more obedient to whatever He asks of us.
Knowing Him personally means that we can totally trust what He says to us and have a commitment to obeying whatever He asks of us.
The more we know Him, the more we discover how much He loves us and cares for us ~ and we likewise can totally believe and follow His will and purpose for our lives.
There is no one more faithful to us than Jesus Christ.
Do we know Him well enough to experience His faithfulness and goodness toward us?
Do we know Him well enough to be obedient to whatever He asks of us?
Do you know that Jesus can be totally trusted?
He is the best Friend we shall ever have!
Knowing Jesus is more than just having Bible knowledge. He is alive today ~ right now ~ and desires that we know the joy of living a fully committed life to Him and His way. You might ask: "How can I get to know Jesus better?" Let Jesus answer that question for you: "If anyone loves Me, he will keep ("obey") My word; and My Father will love him, and We will come to him and make Our home with him. He who does not love Me does not keep My words; and the word which you hear is not Mine but the Father's who sent Me. These things I have spoken to you while being present with you. But the Helper, the Holy Spirit, whom the Father will send in My name, He will teach you all things, and bring to your remembrance all things that I said to you. Peace I leave with you, My peace I give to you; not as the world gives do I give to you. Let not your heart be troubled, neither let it be afraid" (John 14:23-27).
"And this is eternal life, that they may know You, the only true God, and Jesus Christ whom You have sent" (John 17:3).
TRUE CHRISTIANITY IS A PERSONAL RELATIONSHIP WITH JESUS.
True Christianity is all about a personal relationship with Jesus, the Father and the Holy Spirit dwelling within us so that we can know Him more and more out of that personal relationship. When we truly love someone, we desire to spend more time with that person. And so it is with Jesus. He loves us dearly and longs for us to love Him dearly too, so we can spend that precious time with Him and getting to know Him better day by day.
The more we love and know Jesus, the more we will understand Who He is and what is His will for our life. ". . . love is of God; and everyone who loves is born of God and knows God" (1 John 4:7). This is very important, for Jesus has saved us for a specific purpose, and it can only be fulfilled when we love and obey what He asks of us. We have to know Him personally to know how and when He is speaking to us. Remember, we are serving a living Jesus ~ not a historical Jesus.
There is nothing more fulfilling in this life than to love and know Jesus, listening to His voice, having a commitment to doing what He asks of us ~ and putting that commitment into practical obedience.
The results are amazing, and causes us to give glory to Jesus for loving and trusting us to fulfil His purposes.
Just as Jesus was the Word that became flesh (John 1:14), so God is working within us to cause His Word to become more and more a living reality within us: "Christ in you, the hope of glory" (Colossians 1:27). And consider this: The same Holy Spirit that raised Jesus Christ from the dead is now working within us and causing us to "be transformed into the same image (like Jesus) from glory to glory, just as by the Spirit of the Lord" (2 Corinthians 3:17-18).
This makes us very special indeed to Jesus!
To think that He would even desire to make us like Him; yet this proves to us more and more just how much He loves us; and the power of what it means to be born-again by the Holy Spirit, filled with the Holy Spirit, and living a life of love and knowledge through what He has accomplished for us.
This makes us sons and daughters of the Living God. Right now!
"Behold what manner of love the Father has bestowed ("to give, present – with implied notion of giving freely, and enforced" – Bullinger's) on us, that we should be called children of God! Therefore the world does not know us, because it did not know Him. Beloved, now we are children of God; and it has not yet been revealed what we shall be, but we know that when He is revealed, we shall be like Him, for we shall see Him as He is. And everyone who has this hope in Him purifies himself, just as He is pure" (1 John 3:1-3, NKJV).
The Scriptures mentioned in this message show us just how much Jesus Christ loves us, and what He has accomplished for us, and that He is continually working in our life to make us more like Himself.
Is there any greater privilege that we can have today?
No! He is working within us in time preparing us for all eternity in His presence. Hallelujah!
Be encouraged to rise up and be the person Jesus has saved you to be, and let the fact of knowing Him cause you to be that son/daughter of God that He has purchased for you.
In His Love, and With His Blessings ~ Rodney W. Francis.
Bible Readings: Colossians 1:9-23 1 Corinthians 1:3-9 Ephesians 5:8-10

Prayer: "Dear Father and Lord, I come to You in the precious and worthy name of Jesus Christ, and I thank You for all You have accomplished for me through sending Your Son Jesus to this earth to set me free from the power of sin, and have so changed me, that You have made me Your Son/Daughter. I pray that I will walk worthy of this high and holy calling that You have entrusted to me, to be the representative of Jesus Christ on the earth today. Please help me to love and know You more and more so that I can fulfil all your desire and purpose for me. Thank You, dear Lord, for trusting me to be your Son/Daughter and representing You in my day-to-day living. In Jesus' Name I pray these things, Amen."
"The Gospel Faith Messenger" Ministry. New Zealand. Email This email address is being protected from spambots. You need JavaScript enabled to view it.