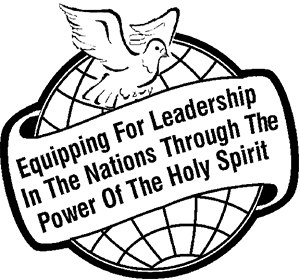 Barnabas Bulletin ~ 0227
 A LAST DAYS WARNING
"And Jesus answered and said to them: 'Take heed that no one deceives you. For many will come in My name, saying, 'I am the Christ,' and will deceive ("to make to wander, cause to err, lead astray; used of religious deceit or doctrinal error" – Bullinger's) many. And you will hear of wars and rumours of wars. See that you are not troubled ("to be frightened"); for all these things must come to pass, but the end is not yet. For nation will rise against nation, and kingdom against kingdom. And there will be famines ("hunger, failure"), pestilences ("plagues, any deadly infectious disorder"), and earthquakes ("shakings, shocks") in various places. All these are the beginning of sorrows ("pain"). Then they will deliver you up to tribulation ("pressure from evils, affliction, distress") and kill you, and you will be hated ("usually implying active ill-will in words and conduct, or a persecuting spirit") by all nations for My name's sake. And then many will be offended ("to cause to stumble or fall, give offence or scandal to anyone"), will betray ("to give or hand over into another's hands") one another, and will hate ("active ill-will in words and conduct, or a persecuting spirit; not to love, to slight") one another. Then many false prophets will rise up and deceive many. And because lawlessness ("without law") will abound, the love of many will grow cold. But he who endures ("to keep one's ground, hold out; brave bearing up against sufferings") to the end shall be saved. And this gospel of the kingdom will be preached in all the world as a witness ("testimony") to all the nations, and then the end will come" (Matthew 24:4-14, NKJV).
Here we have an accurate account of the times in which we are now living. This description is given to us by Jesus Himself. It is not someone else's idea. He has warned us that these are days of deception, of many proclaiming they are the Christ (but are false prophets and false Christ's), of nations at war with one another, kingdom against kingdom, famines, pestilences, earthquakes, sorrows, anti-Christ spirits that attack true Christians, tribulations, hatred, killing of Christians, Christians being offended, hating and betraying one another, lawlessness abounding, causing many Christians to leave their Christian faith. We are told that we have to endure in these times.
We have to stand strong for Jesus!
It is very easy to get our eyes and focus off Jesus and onto the happenings in the world around us. But that will cause negativity to enter into our lives and we, if we are not careful, will get caught-up in the spirit of the world and then start to compromise our faith and trust in Jesus.
The Bible warns us: "Do not love the world or the things in the world. If anyone loves the world, the love of the Father is not in him. For all that is in the world ~ the lust of the flesh, the lust of the eyes, and the pride of life ~ is not of the Father but is of the world. And the world is passing away, and the lust of it, but he who does the will of God abides forever" (1 John 2:15-17).
The world's influence on us brings discouragement and causes us to doubt and then take our focus off of Jesus and His purposes for our lives.
All the things that Jesus has mentioned in Matthew 24 are happening right now around the world.
We are witnessing the rising up of more and more lawlessness against governments and authorities.
Yes, these happenings are concerning, but we do have to know the times in which we are living and that Jesus has fore-warned us so that we will not get caught-up in those happenings and then lose our trust, faith and confidence in Jesus Christ.
He holds all the keys to our lives and futures!
He can be trusted through 'thick and thin'!
WHERE SHOULD OUR FOCUS BE?
So, in the light of all these negative things taking place in our world today, where should our focus be? Jesus also told us that our focus is to remain on the truth of the Gospel and that we should be totally committed to getting and taking the Gospel to every nation. He declared: "And this gospel of the kingdom will be preached in all the world as a witness to all the nations, and then the end will come" (Matthew 24:14). The Gospel is the only true and real answer for mankind's problems.
All of mankind's problems are because of their own sinful life-styles and ignorance or neglect of yielding their lives to the Lordship of Jesus Christ.
He came into this world to give us "life and life more abundantly" (John 10:10).
Life is not complete or fulfilled outside of Jesus Christ.
And it is our responsibility to take this Message of Jesus Christ to every nation.
That is where true fulfilment happens ~ when we are doing what God has saved us to do ~ to be His witnesses in a sinful and lawless society! If we are not fulfilling the purpose for which Jesus saved us, then it is because there are other things that are taking priority, and those other things will cause us to lose out, and our love for Jesus to "grow cold". In spite of all the negative happenings in the world today, we Christians need to know that it is still a day of opportunity to be witnesses for the Gospel: "the harvest truly is plentiful, but the labourers are few" (see Matthew 9:35-38). Let us not be among those labourers (Christians) who are unwilling to get involved in gathering in the harvest. Look to Jesus and His mighty Holy Spirit power and know that "Greater is He (Jesus) Who is in you, than he (the enemy) that is in the world" (1 John 4:4). We have been saved to fulfil the Great Commission of Jesus, which is to "Go into all the world and preach the gospel to every creature . . ." (Mark 16:15-20).
Make sure you know what God's purpose is for you in helping to fulfil His purpose and calling in your life.
Time is short and eternity is not sure for so many.
Serving Jesus Christ in the power of the Holy Spirit is the most fulfilling life that we can have here on earth. Make sure that you are walking and living in the doing of His will. That way your love will remain strong, and the world's influence will not have a negative effect upon you. Always remember that Jesus Christ has saved you for a purpose. Make sure you fulfil that purpose. Love in Him ~ Rodney W. Francis.
Bible Readings:    2 Peter 2:1-22      Luke 10:1-20
Prayer:  "Dear Lord Jesus, It is such a privilege to be chosen by You to be Your Witness and Ambassador on the earth in this hour. Help me to keep my focus on You and Your purposes and not to be discouraged by what is happening in the world. Please help me to fulfil my calling in the best possible way, so others will come to know Your love in a real and powerful way too. Fill me more and more with Your Holy Spirit so I can be a bold and shining witness to the truth of the Gospel that will cause others to know You are alive today to meet their every need. Praise You Jesus! I ask this in Jesus' Name. Thank You, Lord Jesus. Amen."
"The Gospel Faith Messenger" Ministry.  PO Box 57, Paraparaumu 5254, New Zealand.  Email This email address is being protected from spambots. You need JavaScript enabled to view it.