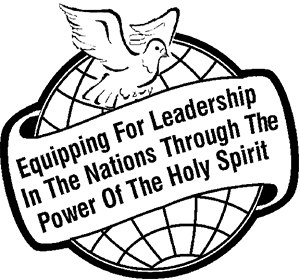 Barnabas Bulletin ~ 0225
ARE YOU READY TO MEET GOD?
Most Christians will know that we are living in the end-times. What has been prophesied in the Bible is happening before our very eyes. For example: "Take heed that no one deceives you. For many will come in My name, saying, 'I am the Christ,' and will deceive many. And you will hear of wars, and rumours of wars. See that you are not troubled; for all these things must come to pass, but the end is not yet. For nation will rise against nation, and kingdom against kingdom. And there will be famines, pestilences, and earthquakes in various places. All these are the beginning of sorrows. Then they will deliver you up to tribulation and kill you, and you will be hated by all nations for My name's sake. And then many will be offended, will betray one another, and will hate one another. Then many false prophets will rise up and deceive many. And because lawlessness will abound, the love of many will grow cold. But he who endures to the end shall be saved. And this Gospel of the Kingdom will be preached in all the world as a witness to all the nations, and then the end will come" (Jesus speaking in Matthew 24:4-14, NKJV).
We are warned of the conditions of the last days, which we are now living in.
It is a time when Christians need to be listening to Jesus more than ever, knowing the Bible more than ever; otherwise deception from false prophets (of which there are many) will lead us astray and cause us to lose our relationship with Jesus.
The big challenge is for us to be living right with God today. When we live right with God day by day, then tomorrow will take care of itself. Many are more focussed on what is going to happen after Jesus comes than before He comes! When Jesus comes again we will all be subject to His will. We will have no say in what we can do. But right now we have to exercise our will in what we do with our lives day by day. In today's world we need to have a total commitment to Jesus Christ so we can live to His praise, honour and glory ~ letting our "lights so shine before men that they will see our good works and glorify our Father in heaven" (Matthew 5:11-20).
Christians have a tremendous responsibility to be representing Jesus Christ alive from the dead in a world that does not believe in Him. We cannot afford to live half-hearted, undisciplined lives. Living like that causes us to have hardened hearts. "Therefore, as the Holy Spirit says: 'Today, if you will hear His voice, do not harden your hearts" (Hebrews 3:7-19; Hebrews 4:7).
We need to be reminded that "judgment begins at the house of God; and if it begins with us first, what will be the end of those who do not obey the Gospel of God?" (1 Peter 4:17). Why is this so? Because true Christians are the only people who know the truth of the Word of God; the world does not know or understand the way of the Lord Jesus and the power of the Holy Spirit. Our responsibility is to function daily as Christ's ambassadors ("one who is invested with power and authority to speak and act on behalf of the kingdom they represent" – 2 Corinthians 5:20-21; Ephesians 6:20). We represent the Kingdom of God on earth today! Are you ~ am I ~ a true ambassador and representative of Jesus Christ and His Kingdom today? We will be called upon to give account for every idle word that we have spoken (Matthew 12:30-37). "Each of us shall give account of himself to God" (Romans 14:12).
These statements of the Word of God show us how important it is that we are living right with God today ~ and every day~ so that we will be ready to meet Him when He comes. No one knows "the day or the hour" (Matthew 25:13). "Therefore you also be ready, for the Son of Man is coming at an hour you do not expect" (Matthew 24:44; Luke 12:40). Do not believe those who put times and dates on the coming of Jesus! Sadly, many have been deceived by those false prophets.
All these teachings of Jesus show us the absolute need of living right with God day by day ~ TODAY!
Living that way means that we are ready to meet with Him when He comes again.
It is too late to get right with God after Jesus comes again.
There is no second chance after that (1 Thessalonians 4:16-18).
HOW CAN WE BE READY?
How can we be ready ~ and more ready ~ to meet with God when He comes again? It can only be through having a right relationship with Jesus Christ, listening to His voice, following the guidance of the Holy Spirit, and having such a love for Jesus that we are willing to do whatever He asks of us today. It means we also have to have right relationships with our fellow human beings. We cannot afford to hold on to grudges, unforgiveness, hurts, anger, resentment, bitterness, rejections, sexual sins, past sins and failures, past disobedience to God, etc. When these things come against us, we have to learn to quickly lay them on to God's altar and leave them there with Him. We need to accept His forgiveness, then to forgive those who have caused the offences ~ as well as forgiving ourselves for the way we re-acted to those things. God's forgiveness to us cannot be effective if we do not forgive ourselves ~ and those who have "trespassed against us" (Matthew 6:14-15). "If we confess our sins (to Jesus Christ), He is faithful and just to forgive us our sins and to cleanse us from all unrighteousness" (1 John 1:5-10). If we do not deal with those issues then we are not ready to meet God when He comes again.
It is vital that we are filled with the Holy Spirit of God and know His voice and guidance in our lives.
We cannot conquer the wiles of the devil in our own strength.
When we know the voice and guidance of the Holy Spirit ~ and are obeying Him ~ then we are walking and living in the will of God.
We then know what to say "yes" to and what to say "no" when others try and talk us into doing something outside the will of God for our lives.
Keep close to Jesus in this end-time hour. He's coming soon! God bless you ~ Rodney W. Francis.
Bible Readings:    Romans 12:1-2     2 Peter 3:10-18
Prayer: "Dear Lord Jesus, I thank You so much that You poured Your love into my life and saved me. It is such a privilege to be chosen by You to be Your Ambassador on the earth in this hour. Help me to fulfil my calling in the best possible way, so others will come to know Your love too. I desire to be ready for Your return, so please help me to be more sensitive to Your voice and the leading of the Holy Spirit day by day. I long to hear You say to me on that day: "Well done, good and faithful servant; you were faithful over a few things, I will make you ruler over many things. Enter into the joy of your lord" (Matthew 25:21-23). Grant me a fuller revelation of all that You accomplished for me when You gave Your all for me, so that I can be more ready for Your coming again. Change my heart, Lord Jesus, so that I can live in the victory which You have provided for me. Take out of my life what should not be there, and please put into my life what should be there. I long to be a greater overcomer in my daily walk with You. I ask this in Jesus' Name. Thank You, Lord Jesus. Amen."
"The Gospel Faith Messenger" Ministry.  PO Box 57, Paraparaumu 5254, New Zealand.  Email This email address is being protected from spambots. You need JavaScript enabled to view it.