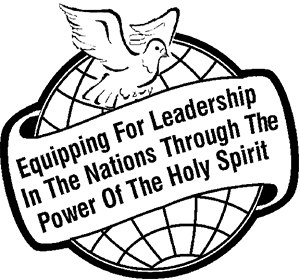 Barnabas Bulletin ~0207
TRUE CHRISTIANITY IS ESSENTIALLY SIMPLE
We are living in days when there is much mixture of beliefs and teachings within Christian circles. This is sad because it leads to confusion and a substituting of the powerful truth of what Bible Christianity really is. True Christianity has to be kept very simple. It is a real relationship between you (personally) and Jesus Christ, where we get to know Him and His voice (in whatever way He chooses to speak to us) so that out of that love relationship with Him ~ and our commitment to Him ~ we will be obedient to whatever He asks of us. Without that personal relationship with Jesus we will never fulfil His purposes for our life and therefore we will not be fully following Him.
If we do not have a personal relationship with Jesus Christ, then we are accepting a religious substitute ~ and religion will never satisfy the heart of God for us, and we will never fulfil our calling in Him. The Apostle Paul spoke these words: "For I am jealous for you with godly jealousy. For I have betrothed you to one husband (Jesus Christ), that I may present you as a chaste virgin to Christ. But I fear, lest somehow, as the serpent deceived Eve by his craftiness ("subtlety"), so your minds may be corrupted ("to spoil, corrupt, destroy; to bring into a worse state" – Bullinger's) from the simplicity (and "purity") that is in Christ" (2 Corinthians 11:2-3).
True Christianity is a pure love relationship with Jesus Christ Himself.

He paid a huge ransom to purchase yours and my salvation.

He longs for our love and commitment that sees us putting Him first in everything in our daily lives.

It is that simple: Jesus first, others second, me last.
THE VINE AND THE BRANCHES
In John 15 Jesus gives us the example of Him being the Vine and we the branches. For a branch to remain alive and useful it has to abide ("remain, dwell") in the vine. If a branch is cut off it is the branch that dies, not the vine.
Without our abiding in the Vine (Jesus) we are unable to know the true life and power of Christianity.

It is that simple.

It is His life flowing into us that makes us different, i.e. the Vine to the branch.

For us, it has to be all of Jesus or nothing!

He gives us everything we will ever need to fulfil our destiny here on earth ~ as long as we abide in Him. He said: "I am the vine, you are the branches. He who abides in Me, and I in him, bears much fruit; for without Me you can do nothing" (John 15:5 – please read whole chapter).
ONLY ONE NAME AND ONLY ONE WAY
The Bible is clear in showing us the way to true Christianity: "Let it be known to you all, and to all the people of Israel, that by the name of Jesus Christ of Nazareth, whom you crucified, whom God raised from the dead, by Him this man stands here before you whole. This is the 'stone which was rejected by you builders, which has become the chief cornerstone.' Nor is there salvation in any other, for there is no other name under heaven given among men by which we must be saved" (Acts 4:10-12).
How can we know the way? Jesus said: "I am the way, the truth, and the life. No one comes to the Father except through Me" (John 14:6). It is not by theology or Bible knowledge alone (as good as they are), but through a personal relationship with Jesus Christ.
It is so important that we have a real and personal relationship with Jesus Christ ~ not a religious relationship.
This means that we do not need to be spending endless hours searching for ways to God. He has made it clear and simple. He sent His Son Jesus into this world to redeem us, and when we believe and trust in Him, then we are born-again by The Holy Spirit and start a whole new life and relationship with God through Jesus Christ. Mankind would tell us there are many ways to God, but the Bible clearly declares that there is only one way, one Saviour, one Lord. It is that simple. Do not miss out on the best Friend and relationship one could ever have with Jesus! He loves and cares for every one of us ~ but we have to invite Him into our lives as He does not violate our will. The simpler we can keep our walk and relationship with Jesus, the better Christianity works in and through our life.
Remember that Jesus rose from the dead and He lives right now inside every true born-again believer ~ inside of you and inside of me.

What does that mean to you?

How does that truth affect you?

Do you listen to Him with a commitment to doing whatever He asks of you?

How real is your relationship with Jesus?

How simple is that relationship?
With Jesus living inside of us, He makes us very different to every other person living on the face of the earth right now. You are a distinct child of God, having a Heavenly Father Who wants only the very best for you; and to be able to use you to bring others into His Kingdom through a personal relationship with Jesus too.
Remember, Christianity is not a set of rules and regulations. We are no longer under Old Covenant laws, but under a new and better covenant of grace, where we walk with Jesus on a day-to-day basis and living for His praise, honour and glory. What a blessed privilege is ours to know Him personally!
Make very sure you know Jesus personally today!
May God reveal more of Jesus Christ to each one of us in a personal and simple way.Abundant Blessings in Him, ~ Rodney W. Francis.
Bible Reading: Romans 8:31-39 Acts 22:14-15
Prayer:"Dear Lord, I come to You in the Mighty Name of Jesus, and I ask You to help me to keep my relationship and walk with You as simple as I can. Help me to see the 'bigger picture' of what You can do when I commit everything into Your hands, knowing that You are totally committed to me and are working in me in time preparing me for all eternity. Thank You, Lord Jesus! In Jesus' Name I pray these things, Amen."
The Gospel Faith Messenger Ministry, New Zealand. Email: This email address is being protected from spambots. You need JavaScript enabled to view it.