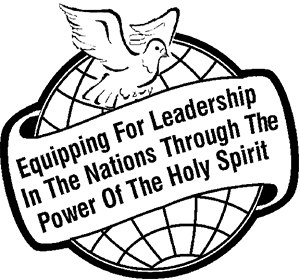 Barnabas Bulletin ~ 0177
LOYALTIES THAT HINDER
God's heart is that each of His disciples know the joy and fulfilment of being a great blessing to others. In Genesis 12:1-4 we read of the great promises God made to Abram and of His desire to make of him a great nation, a great blessing, a great name, and a great impact throughout the earth. It seems that that was not the first time that Abram had received that promise: "Now the Lord had said to Abram: Get out of your country, from your family and from your father's house . . ."Prior to this Abram was a virtual unknown who had been faithfully serving his father's household at home. His family loyalties had been such that he was unable (or unwilling) to respond to that promise of God earlier. And when he did, his father went along with him to Haran (it seems that Abram's father may have been involved in occultic things and he was not willing to release Abram to leave home without him, for he would have wanted to pass on his powers to Abram?). It was not until the death of his father, Terah (Genesis 11:32), that Abram was sufficiently challenged to leave home. He was 75 years of age! He had been faithful, loyal and true for a long time. But the promises of God were not being fulfilled, even though he was faithful at home. In order for the promises of God to be activated further, Abram had to have a change of environment, a change of locality, a challenge to change the way he was living, a severance from a father's control. Is this a principle? Yes! Look at what Jesus taught: "He who loves father or mother more than Me is not worthy of Me. And he who does not take his cross and follow after Me is not worthy of Me. He who finds his life will lose it, and he who loses his life for My sake will find it" (Matthew 10:37-39). If you look at Matthew 12:46-50, Jesus declares that it is those who do the will of His Father in heaven who are His mother and brothers! (See also Matthew 19:29 and Mark 10:28-31).
It often takes the death of someone ~ or the death of something dear to us ~ to cause us to make the radical decisions to get us from where we presently are to where we should be. Abram seemed unable to move on to that which God had purposed for him until Terah was dead. Once he worked through that death process he was much more willing to step out into the unknown and to trust God for that which He had promised. From that point on, Abram's life and ministry comes powerfully to the fore. The little known became the greatly known. But it did not happen until he responded to the word of the Lord to leave his comfort and security zone!
This is a major principle of Christianity. Simply put, God says we (the old you and me) has to die! Unless there is a death, there can be no resurrection! This principle of death should have been dealt with right back at the beginning of our Christian walk. It is called water baptism, which is all about dying to self (Romans 6). But, "the old man" does not want to die! Jesus also taught that "Unless a grain of wheat falls into the ground and dies, it remains alone; but if it dies, it produces much fruit" (John 12:24). (Notice Jesus said "a grain of wheat" – not a tare). The natural part of us always wants to hang on to what it has! That only causes us to be lonely and fruitless. Putting it bluntly, we have to die to self! Otherwise we can never grow in faith; for faith only grows as we let go of the natural securities and loyalties we have been relying on.
So, the questions need to be asked:
What holds us back from stepping into the fulfillment of the promise of God to Abram, and the promise of Jesus to us?

Are we holding on to a loyalty to a loved one (or someone who has come between us and God)?

Why are we not more forthright in obeying the call and command of God?
Isaiah did not become the great prophet he was until after King Uzziah died. King Uzziah represented proud authorities who showed no respect for the will of God; he violated God's purpose in the temple of God and was struck down with leprosy until the day of his death (2 Chronicles 26). That kind of rebellious authority obviously affected Isaiah (and all Israel) in some way. It took Uzziah's death to break that hold over the nation, of which Isaiah was a part of. After King Uzziah's death the voice of God came to Isaiah and challenged him to fully serve God (see Isaiah 6). Isaiah accepted God's call and stepped into a whole new realm in God that made him a prophet to the nation of Israel. Today we need to guard ourselves against authorities that try to manipulate and control us contrary to God's will for us.
We Christians are living in a day when we do need to ask ourselves some hard questions. Our message is not impacting the unsaved ~ or the saved ~ as it should! In my travels around the world I often observe those who have become so loyal to their church or denomination that they think that is God's will for them. Everything is interpreted through the eyes of "their church." Even leaders are prone to interpret loyalty to a church or movement as being loyalty to God. Yet this is not necessarily so. They can be two very different things. It is through the giving-up of natural securities (in obedience to the will and calling of God) that we experience the "dying to self" principle. The outcome of this experience is that we move forwards in a new and greater revelation of God and what He has for us. I will never forget the day when God asked me to give up Pastoring and to live full-time by faith. He said that if I would obey Him in what He was asking of me, then He would show me what He could do for me. The thought of giving up Pastoring ~ and the security of that Pastor's salary ~ made me feel very vulnerable. The natural part of me argued that it could not work; that I would soon be back Pastoring or doing something else with a paid salary! But God's Word had convicted me of what He was asking of me, and so we took that step into the "unknown" and trusted God with our lives and future. The moment I crossed the line of no-return, I literally felt something snap right across my chest and we stepped into a whole new realm of relationship and experience with God, which has now been going for more than 16 years. The past 16 years have been amazing (in comparison to what we had known before). We have been amazed again and again at how God has provided us for every need He has asked us to do (Philippians 4:19). At the time of stepping out into full-time by faith with The GFM Ministry we were touching people in 55 nations. Today it is 205 nations! As The GFM has grown, we have grown spiritually with it and (over the years) seen God provide hundreds of thousands of dollars to enable us to do what He has asked of us ~ all without asking people to give to us and this Ministry. When we stepped out into full-time faith life, God told me not to ask people to financially support us. Sadly, far too often people in Christian Ministry are focused on the money, or side-tracked by the need for more of it. Of course we can always do more when the money is there. But when you see God providing in ways you have never experienced before, it just makes you realize Who you are serving, and how much more effective it is doing things God's ways than the way many of us have been taught theologically. God is longing to be GOD to the Christians today! And that only happens when He is truly Lord of our lives. ~ Rodney W. Francis.
Bible Reading: Isaiah 6:1-8 Philippians 3:1-10
Prayer: "Dear Lord Jesus, I ask You to show me any person or thing that comes between You and my fulfilling Your plan and purpose for my life, so I can make the right decisions to remove those obstacles. I want You to be the true Lord and Master of all my life so that I can have the privilege and joy of knowing You, Who You really are. Help me to live a life that is pleasing to You. In Jesus' Name I pray, Amen."
The Gospel Faith Messenger Ministry, New Zealand. Email: This email address is being protected from spambots. You need JavaScript enabled to view it.