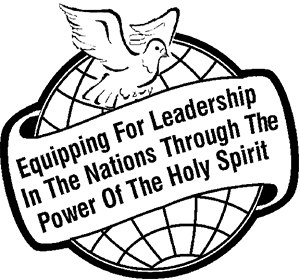 Barnabas Bulletin  ~ 0224
ARE YOU AN OVERCOMER ~ OR OVERCOME?
We are living in difficult times. Yet for the Christian we have the promise that it is God's desire for us to know His victory in our life day by day and to know what it is to be an overcomer. The Bible declares: "Then I heard a loud voice saying in heaven, 'Now salvation, and strength, and the kingdom of our God, and the power of His Christ have come, for the accuser of our brethren, who accused them before our God day and night, has been cast down. And they overcame him (Satan) by the blood of the Lamb and by the word of their testimony, and they did not love their lives to the death. Therefore rejoice, O heavens, and you who dwell in them!'" (Revelation 12:10-12, NKJV).
"For whatever is born of God overcomes the world. And this is the victory that has overcome the world ~ our faith. Who is he who overcomes the world, but he who believes that Jesus is the Son of God?" (1 John 5:4-5).
These verses reveal that Jesus Christ and His shed blood for us hold the keys to our being able to be an overcomer ~ in the here and now ~ in a world that is now openly anti-Christ and His ways. If Jesus Christ had not come in to this world to pay the supreme price for sin and our redemption there is no way we could live in victory in a world that is dominated by the god of this world (Satan).
The price Jesus paid to redeem us is so great and powerful that we are now able to live a life of overcoming the obstacles that come against us, the negative things spoken and/or done to us, etc.
The key to overcoming is to keep our eyes on Jesus, listening to His voice and doing what He says ~ there can be victory in no other way.
Jesus has even sent the Mighty Holy Spirit to live within us so that we can rely on His power (and not our own), and so accomplish greater things than we could ever do in our own strength.
"But if the Spirit of Him Who raised Jesus from the dead dwells in you, He who raised Christ from the dead will also give life to your mortal bodies through His Spirit Who dwells in YOU" (Romans 8:11). Take time to meditate on what Romans 8 is saying and then answer the question it gives to us: "What then shall we say to these things? If God is for us, who can be against us? He who did not spare His own Son, but delivered Him up for us all, how shall He not with Him also freely give us all things? Who shall bring a charge against God's elect (that is you and me)? It is God Who justifies. Who is he who condemns? It is Christ Who died and furthermore is risen, who is even at the right hand of God, who also makes intercession for us. Who shall separate us from the love of Christ? Shall tribulation, or distress, or persecution, or famine, or nakedness, or peril, or sword? . . . Yet in all these things we are more than conquerors through Him Who loved us" (read all of Romans 8).
Overcomers through Christ! These verses make it clear that we are able ~ in the name of Jesus Christ and the power of His Holy Spirit ~ to be an overcomer in a sinful world. It is quite sad that many professing Christians are not living in the Victory of Jesus Christ's shed blood for them and are struggling from day to day over spiritual, emotional and physical issues. Their confession of themselves is a negative one, and that in itself keeps them bound up in those issues. We must come to a place where we believe what God says about us more than what we say about ourselves. Having a positive word of testimony is part of the key to overcoming in our daily lives.
What is your testimony?
What is your confession about yourself?
What have you to share that you know God has done for you?
It is important that we can answer these questions honestly and truthfully. I had to change my confession of myself and believe that what God said about me was more truthful than what I was saying about me. I haven't looked back. This Ministry has simply kept growing and growing as the more I agree with God the more He blesses and uses me! Whatever your problem that is overcoming you, GOD IS BIGGER than your problem and can set you free as you believe His truth more than your circumstances. Be encouraged to "Rise up in Jesus' name" and be set free so that you will be an overcomer through His precious shed blood and all He has accomplished for you through His sacrificial death, burial and resurrection. Even after that He sent the Mighty Holy Spirit to come and indwell us so that we can live each day in the power of the Holy Spirit (Acts 1:8).
I encourage everyone who is reading this message that you make very sure that you are filled with the Holy Spirit.
It is the Holy Spirit power ("dunamis" – "power capable of anything and everything") that enables us to be positive overcomers for Jesus in a negative world.
The power of the Holy Spirit coming into the disciples of Jesus on the Day of Pentecost transformed them from negative, fearful, unbelieving believers to men and women who "turned the world upside down" (Acts 17:6).
If the disciples of Jesus needed the baptism in the Holy Spirit (and speaking in other tongues – Acts 2:1-4), how much more do we today?
Make very sure that what you are believing and experiencing is backed up by the principles of the Word of God.
Everything works out right when we do things God's way!
Our way, and trusting in our own ability, does not work when it comes to overcoming the problems of life.
Jesus holds the key to our life and future.
Press in closer to Him and see what He will do for you.
Doing things God's way enables us to be the overcomers that He has destined us to be. He is not glorified when we are overcome with the world, the flesh and the devil (1 John 2:15-17). Know afresh today that Jesus accomplished everything you and I need to live an overcoming life daily to His praise, honour and glory. Love in Him, ~ Rodney W. Francis.
Bible Readings:    Isaiah 54     Ephesians 1:17-23
Prayer: "Dear Lord Jesus, I thank You so much that You gave Your precious blood so that I could live an overcoming life through the power of Your finished work at Calvary. Grant me a fuller revelation of all that You accomplished for me when You gave Your all for me. Please forgive me of my doubts and the resulting struggles that I have because I have had a negative confession about what You have accomplished for me ~ and for my negative confessions about myself. Change my heart, Lord Jesus, so that I can live in the victory which You have provided for me. Take out of my life what should not be there, and please put into my life what should be there. I long to be a greater overcomer in my daily walk with You. I ask this in Jesus' Name. Thank You, Lord Jesus. Amen."
"The Gospel Faith Messenger" Ministry.  PO Box 57, Paraparaumu 5254, New Zealand.  Email This email address is being protected from spambots. You need JavaScript enabled to view it.