Prayer Support Letter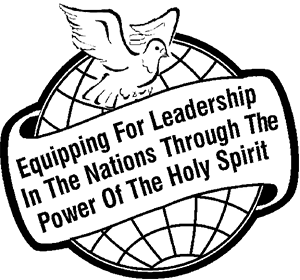 "The Gospel Faith Messenger" Ministry
and Rodney & Jean Francis
Prayer Support Letter 
July 2018
 Welcome to this month's Prayer Support Letter. The Lord continues to touch thousands of lives through this Ministry. Daily we are receiving reports and testimonies of what the Lord had done, and is doing. It never ceases to amaze us at what God can do when we are obedient to what He has called us to do. It is so important that Christians know the will of God for their lives. Life is so very different when we are doing what God has saved and called us to do. There is a harvest to be gathered in, and the Lord needs every Christian to be about the Master's business. You can make a positive difference when living to fulfil God's will and purpose for you.
Special thanks to all those who are praying for this Ministry, and for those who are financially supporting it. We are partners together in touching lives around the world. Love in Jesus ~ Rodney W. Francis.
PRAISE REPORTS:
Mombasa Prophetic Conference, Kenya: Dear Rodney, I thank God for His mercies. The Mombasa Conference (17th-19th May) was most powerful and so many people attended where we had over 170 churches being represented. Each pastor sent at least 10 leaders. In the conference we had the area Government Commissioner in attendance in all the three days. We could not fit in our church so we moved to a big social building. The second day was a day of impartation where 80 percent of attendees spoke in tongues. This was the first meeting ever where such numbers of people spoke in tongues. We bought together three leading Theological Colleges who were so happy to be introduced to Prophetic Ministry. We thank God for such a great meeting. ~ Charles Mwanda (King Jesus Ministries, Mombasa, Kenya). (Charles is one of The GFM Representatives in Kenya ~ 5,000 copies of Rodney's book "Developing Prophetic Ministry" were distributed at that Conference).

Holy Spirit Weekend at Petone Baptist Church, NZ (15th-17th June)(Rodney and Barry Sluiters ministered): "Thank you so much for your investment into the spiritual growth of our church community. This was a really special weekend and there were many people deeply impacted and activated by the words of encouragement that they received from the Lord!!!! Many people have echoed and agreed with the words that this is a 'new beginning' for our church. For me it was especially exciting and an answer to prayer to see our elders and congregation receive breakthrough in the gifts of the Spirit!!! Your words for me, Rodney, were also very encouraging. Karen and I both feel we have a ministry releasing the Spirit to other nations and we have been praying about this. Very exciting times. Here are some testimonies from our church: 
"I went to Friday and Saturday and both were great. I was really impacted by Rodney and Barry's stories and their gentle way of encouraging us to work in the Holy Spirit and impart that to others. There wasn't any hype or pressure. It was gentle and real. I received and gave words of encouragement/prophecy. The words given to me were very accurate and impacting, and lined-up with words I had been given by others in the last year. I feel like this has been really valuable for us as a church and I'm excited by where it's going. God is good" (Dan).
"I was impressed by Barry and Rodney's humility on the weekend. It was quickly obvious from the stories they told and how they operated that they believed God was the source of their confidence. I was personally blessed and encouraged by the stories and personal ministry. I would recommend them if they were to come again." (Derek).
"It was great having Rodney and Barry come to PBC to share, minister and encourage us to step out in responding to the Rhema word of God. It was awesome to see people in our congregation learning and being encouraged to step out in the small groups - giving accurate and encouraging words from God to others and seeing them be wowed when thoughts and images in their own minds were confirmed by others and that they were in fact hearing from, and ministering through the Holy Spirit. I'm really excited to see what happens in this next season as a result of this equipping and encouraging time. Thank you so much to Rodney and Barry for your time and commitment to us at PBC." (Sialei).
Rodney and Barry, I bless you, I bless the work of your hands, I bless every enterprise that you are involved with; may they prosper. I bless your household, your marriage, and I bless the relationships between family members. I bless the gifts that God has given you. I bless you with wisdom to make good decisions and to develop your full potential in Christ. Grace and Peace ~ Glen Molloy (Pastor). 
For the printing of 5,000 copies of Rodney's book, "Divine Healing ~ A Key To The Growth Of The Christian Church" and 5,000 copies of "School Of The Holy Spirit" manual for distribution through the International Bible College (Malawi). IBC contributed half of the printing costs. Praise God! Enquiries to: Tesha Bweya, E-Mail: This email address is being protected from spambots. You need JavaScript enabled to view it.

For the printing of 5,000 copies of Rodney's book, "Equipping For Leadership" and 5,000 copies of "Bible Basics" manual for distribution in Zambia. Half of printing costs paid for from Zambia. Praise God! Enquiries to: Peter Ngoma, E-Mail: This email address is being protected from spambots. You need JavaScript enabled to view it.

For the printing of 5,000 copies of Rodney's book, "Developing Prophetic Ministry" for distribution in Tanzania. Enquiries to: Pastor Charles Mwanda (Mombasa, Kenya), E-Mail: This email address is being protected from spambots. You need JavaScript enabled to view it.
PRAYER FOCUS FOR JULY:
For more Christians to be obedient to the Holy Spirit!
COMING EVENTS:
 Tuesday 3rd & 17th: 7:00 p.m. (first and third Tuesday of month) The GFM Hamilton Equipping Station meets at the Nawton Presbyterian Church, Livingstone Avenue, Hamilton, NZ. Enquiries to: Dougie & Jackie Hodges, Telephone: 07-846 0684; Cell: 021 140 8081.
Wednesday 4th: 7:00 p.m. (first Wednesday of month) The GFM Ashburton Equipping Station meets at the home of Bruce and Helen Mitchell, 16 Orchard Grove, Braebrook, Ashburton, NZ. Contact: Bruce & Helen Mitchell, Phone: 03-745 4104.
Thursday 5th & 19th: 7:00 p.m. A new GFM Equipping Station is commencing in Levin, NZ, under the leadership of Katrina Cole. The meeting is in Katrina's home at 66 Salisbury Street, Levin. Enquiries: Katrina, Mobile: 021 026 51255.
Monday 9th: 7:30 p.m. (second Monday of month) The GFM Cromwell Equipping Station meets at the home of Jan Robb, 9 Willow Close, Cromwell, NZ. Contact: Jan Robb, Telephone: 03-445 4035, or Barbara Carston, Telephone: 03-445 3415.
Tuesday 10th & 24th: 7:30 p.m. (second and fourth Tuesday of month) The GFM Napier Equipping Station meets at the home of Jewel & Larry Crabtree, 1/7 Gebbie Road, Taradale, Napier, NZ. Enquiries: Jewel & Larry Crabtree, Phone: 06-844 4163.
Wednesday  

11thCancelled

 -- 25th: 7:00 p.m. (second and fourth Wednesday of month) The GFM Kapiti Coast Equipping Station is held at the home of Rodney & Jean Francis, 7 Gandalf Crescent, Paraparaumu, NZ. Enquiries to: Rodney & Jean Francis, Telephone: 04-904 0727; E-Mail: 
 This email address is being protected from spambots. You need JavaScript enabled to view it.
 
Monday 23rd: 7:00 p.m. (fourth Monday of month) The GFM Rotorua Equipping Station meets at The Baptist Church, 100-104 Malfroy Road, Rotorua, NZ. Contact: Dougie & Jackie Hodges, Telephone: 07-846 0684; mobile: 021 140 8081; E-Mail: 


 This email address is being protected from spambots. You need JavaScript enabled to view it.
 
THOUGHTS:"A revelation is a new thing, creative thought or understanding of the things of God we did not know before. It comes through the Holy Spirit speaking to us" . . .  "Every great man and woman in the Bible started out as a total unknown nobody, until one event happened in the life of them all: they all heard the voice of God and obeyed it! And then they became well-known somebodies to the glory of God!" ~ Rodney W. Francis.
ARTICLE:    "Holy Spirit Ministry Is Creative"
DONATIONS: If you would like to support The GFM Ministry financially, by direct crediting to "GFM", details are here ~ BNZ, Account: 02-0312-0025784-00. For overseas people the BNZ Swift Code is: BKNZNZ22. Please include your name. (Tax-deductible receipts can be issued for New Zealanders if we have your name and address).
E-Mails and addresses shown in these pages are for the purpose of enquiring about the scheduled meetings only. As a mark of Christian integrity, unless enquiring about specific advertised meetings, please refrain from sending unsolicited letters and E-Mails to the persons named. If you no longer wish to receive our mails, please send an E-Mail with "Unsubscribe" in subject line. Thank you.
  With Love and Blessings from Rodney and Jean Francis, and "The GFM" Team.
 THE BEST IS YET TO COME FOR THOSE WHO BELIEVE THE PROMISES OF GOD!                            
Have You Prayed For This Ministry Today?