Prayer Support Letter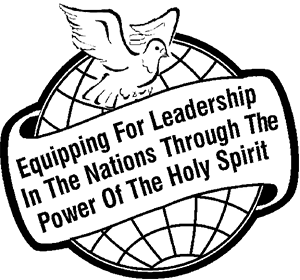 "The Gospel Faith Messenger" Ministry
and Rodney & Jean Francis
Prayer Support Letter 
September 2017
Greetings in the Wonderful and All-Powerful Name of our risen Lord Jesus Christ! How privileged we are to know Jesus in reality and to be able to serve Him and represent Him on the earth in these troublesome times. All Christians need to know that Jesus is still the Answer to all of mankind's needs and so should be letting our lights shine brightly in a darkened world. In spite of the ongoing breaking- down of society that we hear about in the news ~ and that is going on all around us ~ there are some wonderful things the Holy Spirit is doing in the earth today. In Africa many thousands are coming to a whole new relationship in Jesus Christ through the books that are being printed and distributed there. We are receiving reports of witches repenting and confessing their sins of some horrendous wicked deeds, i.e. sacrificing babies to Satan in Uganda and Tanzania; leaders in Sudan coming under conviction for wrong-doings in holding innocent people in prisons and releasing them (giving them a copy of one of my books as they leave); and of many people being transformed from dead religions through being baptized in the Holy Spirit, speaking in tongues and prophesying ~ even young children prophesying in church to the amazement of the leaders. And so we could on. The Holy Spirit makes people realize that Jesus is alive today, and "He is the same yesterday, today and forever" (Hebrews 13:8


). The impact of these happenings is causing many to come to Jesus Christ in a whole new way.
The way God provides for this Ministry continually amazes us. He promised us (at the end of 1999) that if we did what He asks of us, then He would show us what He could do for us. We have experienced God's faithfulness to His promises day by day ever since. Living by miracle-provision of God is a whole new way to that which we knew before. And The GFM Ministry has continued to grow over that time, enabling us to touch multiplied thousands of lives all around the world. It pays to listen to the voice of God and then do whatever He is asking of us. Then we see something of what our God can do ~ today! All Praise to Him!
Know that you are chosen of God to live in His Victory: "You are of God, little children, and have overcome them, because He who is in you is greater than he who is in the world" (1 John 4:4


). God's positive promises are endless to those who believe Him! Love and Blessings ~ Rodney W. Francis.
PRAISE REPORTS:
Somalia: For the printing of 3,500 copies of the "School Of The Holy Spirit" manual for distribution in Somalia. Charles Mwanda reports on the mission there: "This was the most terrifying mission ever, but God was on our side. We went through thin and thick to arrive at Jubaland, wearing Islamic attires and carrying Quran. The meetings were in small groups early morning and late evenings. We reached 7 groups of about 30 each. The area is surveyed by ISIS and Alshaabab day and night. Any movement is closely watched. Our meetings were completely a form of Islamic Quran study and that made us succeed. Internet and computers are outlawed; once you are found then death by beheading. Anybody to use internet or Mobile phone has to travel 70 miles away. God gave us victory in the midst of all that and we safely returned home. It is only through secretive distribution of books that the Gospel is reaching out and transforming souls in such a very risky country. We thank God for each dollar that one has contributed towards this worthy course. May God bless you all". ~ Charles Mwanda (King Jesus Ministries, Mombasa, Kenya). Enquiries to: Pastor Charles, E-Mail: This email address is being protected from spambots. You need JavaScript enabled to view it.

Myanmar: For the printing of 10,000 copies of Rodney's book "Flowing In The Holy Spirit" for distribution in Myanmar. Enquiries to: Pastor Go Suan Thang (Yangon) = E-Mail: This email address is being protected from spambots. You need JavaScript enabled to view it.

Praise God that Jean and son Mark have been able to develop an online Bible Questionnaire on John's Gospel (NLT Version). Check it out here:

For the wonderful impact this Ministry is having on thousands of lives in Africa and around the world.
PRAYER FOCUS FOR SEPTEMBER:
For God's wisdom, discernment and provision for us in The GFM Ministry as we endeavour to keep up with the increasing requests for books, advice, help, etc., that continually come in.

Pray for The GFM International Prayer Team (over 300 members) who faithfully pray for the many requests that come in from around the world. The Prayer Team is co-ordinated by Kathy Nunes-Vaz (Inglewood, New Zealand) who does a wonderful ministry in sending out all the requests.

Pray for all the wonderful financial supporters who help to make this Ministry what it is today. Without them we could not reach the many thousands of people that we do.
COMING EVENTS FOR SEPTEMBER:
Tuesday 5th & 19th: The GFM Hamilton Equipping Station meets (first and third Tuesday of month) at the Nawton Presbyterian Church, Livingstone Avenue, Hamilton, NZ. Enquiries to: Dougie & Jackie Hodges, Telephone: 07-846 0684; Cell: 021 140 8081.
Tuesday 5th, 12th, 19th & 26th: 7:30 p.m. The GFM Napier Equipping Station meets weekly at the home of Jewel & Larry Crabtree, 1/7 Gebbie Road, Taradale, Napier, NZ. Enquiries: Jewel & Larry Crabtree, Phone: 06-844 4163.
Wednesday 6th: 7:00 p.m.The GFM Masterton Equipping Station meets (first Wednesday of each month) at the Masterton Baptist Church Hall, corner of Renall & Chapel Streets, Masterton, NZ. Enquiries to: Colin Goulton, E-Mail: 


 This email address is being protected from spambots. You need JavaScript enabled to view it.
 

 or Valerie Dodge, E-Mail: 
 This email address is being protected from spambots. You need JavaScript enabled to view it.
 
Wednesday 6th: 7:00 p.m.The GFM Ashburton Equipping Station meets (first Wednesday of each month) at the home of Bruce and Helen Mitchell, 16 Orchard Grove, Braebrook, Ashburton, NZ. Enquiries to: Bruce & Helen Mitchell, Phone: 03- 745 4104.
Monday 11th: 7:30 p.m. The GFM Cromwell Equipping Station meets (second Monday of each month) at the home of Jan Robb, 9 Willow Close, Cromwell, NZ. All Welcome. Enquiries to: Jan Robb, Telephone: 03-445 4035; Cell: 027 448 5056, or Barbara Carston, Telephone: 03-445 3415.
Wednesday 13th & 27th: 7:00 p.m. The GFM Kapiti Coast Equipping Station meets (second and fourth Wednesday of month) at the home of Rodney & Jean Francis, 7 Gandalf Crescent, Paraparaumu, NZ. Enquiries to: Rodney and Jean Francis, Telephone: 04-904 0727; E-Mail: 


 This email address is being protected from spambots. You need JavaScript enabled to view it.
 

.
Friday 22nd: Rodney and Jean's 55th Wedding Anniversary. 
Wednesday 27th: 7:00 p.m. The GFM Amberley Equipping Station meets (4th Wednesday of each month) at the home of Ross & Jenny Barkley, 15 Hilton Drive, Amberley, NZ. Enquiries to: Ross and Jenny Barkley, Telephone: 03-314 7611; E-Mail: 
 This email address is being protected from spambots. You need JavaScript enabled to view it.
 
Monday 25th: 7:00 p.m. The GFM Rotorua Equipping Station meets (fourth Monday of each month) at the "Baptist Church," 100-104 Malfroy Road, Rotorua, NZ. Enquiries: Dougie & Jackie Hodges, Phone: 07-846 0684; Cell: 021 140 8081.
THOUGHTS: "Faith does not move God, it moves us" – Author Unknown . . .  "Don't limit what the Holy Spirit can do in your life. It is dishonouring to God to do nothing, "because I'm just an ordinary nobody." Repent of that negative confession. Focus instead on what the unlimited power of the Holy Spirit can do through your prayers and faith-filled actions!" -Jack Guerin (Waikanae, NZ).
ARTICLE:        Thanking God  (Tania Francis)
DONATIONS: If you would like to support The GFM Ministry financially, by direct crediting to "GFM", details are here ~ BNZ, Account: 02-0312-0025784-00. For overseas people the BNZ Swift Code is: BKNZNZ22. Please include your name. (Tax-deductible receipts can be issued for New Zealanders if we have your name and address).
E-Mails and addresses shown in these pages are for the purpose of enquiring about the scheduled meetings only. As a mark of Christian integrity, unless enquiring about specific advertised meetings, please refrain from sending unsolicited letters and E-Mails to the persons named. If you no longer wish to receive our mails, please send an E-Mail with "Unsubscribe" in subject line. Thank you.
  With Love and Blessings from Rodney and Jean Francis, and "The GFM" Team.
 THE BEST IS YET TO COME FOR THOSE WHO BELIEVE THE PROMISES OF GOD!                            
Have You Prayed For This Ministry Today?