Prayer Support Letter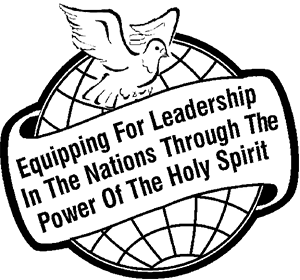 "The Gospel Faith Messenger" Ministry
and Rodney & Jean Francis
Prayer Support Letter 
October  2018
 What challenging times we live in. The needs of the nations continue to grow and grow. For the Christians we have been given a great commission by God to take His Gospel to the ends of the earth. This is such a task that every Christian needs to be involved in whatever way God has chosen for us. Knowing His will personally for our lives is crucial today. We cannot afford to be drifting along hoping that things will turn out right. As we seek the Lord He will reveal His plans and purposes for our lives to us. When we know what God's will is ~ and are committed to doing it ~ then we discover that our lives are much more effective than anything we ourselves can think or dream up. We all need to ask ourselves whether or not we are fulfilling the purpose of God for our life, so that if any adjustments need to be made we can make them in order to be more in the centre of His will. This is so important in these days.
We need to know that we Christians hold the answers and keys to the real needs of this generation, and that we are doing our part in making those answers known.
The world does not understand the spiritual make-up of a human being, and so only comes up with natural answers (which often make things worse).  
Every born-again, Holy Spirit-filled Christian has a vital part to play in this end-time hour. Let us make very sure that we are fulfilling our part.
~ Rodney W. Francis.
PRAISE REPORTS:
Report From Conference In Harare, Zimbabwe: The Zimbabwe Conference was birthed with a desire to fulfil the Great Commission; to go into the entire world and preach the Gospel, winning souls to Christ and bringing healing to those who are hurting. Most of the activities at the Conference were of the national peace and reconciliation. The resolution was made to help end the violence following a disputed election and prepared to mediate between Government and opposition. God moved mightily in Harare, and as a result people were healed, bondages were broken and many souls were saved! The Conference brought together all the denominations throughout the country and it turned to be a National Conference. Our God is the God of miracles and He is mighty to be praised! Your support is making a difference around the world! After the teachings and the sermons, 5,000 copies of "School Of The Spirit" manual and 5,000 copies of "Divine Healing ~ A Key To The Growth Of The Christian Church" were distributed to the pastors in order for new believers to be discipled and established in a local church, so that they can grow and mature in Christ! ~ Pastor Jones Chamangwana, E-Mail: This email address is being protected from spambots. You need JavaScript enabled to view it. (The GFM Representative in Malawi). 

Report From Conference In Mozambique: We have been praying for people to become Christians for decades and now it is happening! We are rejoicing with heaven after the Mozambique Conference! We have once again witnessed the wondrous works of the Spirit of God; and it thrills and excites us time after time.  There are reports of massive numbers of Muslims converting to Christianity following the Jesus' teachings. God is leading the followers of the Quran to study the Bible and to accept His Son Jesus Christ as their Lord and Saviour! God is doing something new in our generation. Muslims are looking for spiritual alternatives. We believe it is the desire of our Saviour to call the lost into the Kingdom of Heaven. We are living in exciting times, and how exciting it is to see how a great harvest of souls is being won for eternal life! We were overjoyed with the many testimonies we received, the Gospel is being proclaimed with greater effectiveness and Jesus Christ is in the business of changing lives.  Our hearts are overwhelmed with such joy, Thank you for your prayers. 5,000 copies of "Equipping For Leadership" book and 5,000 copies of "Unbelief ~ The Power That Needs To Be Broken" were distributed. We are witnessing the hand of God in action here in Africa. ~ Pastor Jones Chamangwana.
PRAYER FOCUS FOR OCTOBER:
That we will know the wisdom and provision of God in where to supply books next. The requests continue to increase. Please pray for God's provision.

For the increasing numbers of Equipping Stations (more than 50) commencing in East and Central African nations as they seek to learn and follow the way of the Holy Spirit more and more.
COMING EVENTS:
Tuesday 2nd & 16th: 7:00 p.m. (first and third Tuesday of month) The GFM Hamilton Equipping Station meets at the Nawton Presbyterian Church, Livingstone Avenue, Hamilton, NZ. Enquiries to: Dougie & Jackie Hodges, Telephone: 07-846 0684; Cell: 021 140 8081.
Wednesday 3rd: 7:00 p.m. (first Wednesday of month) The GFM Ashburton Equipping Station meets at the home of Bruce and Helen Mitchell, 16 Orchard Grove, Braebrook, Ashburton, NZ. Contact: Bruce & Helen Mitchell, Phone: 03-745 4104.
Thursday 4th & 18th: 7:00 p.m. The GFM Equipping Station meets at the home of Katrina Cole, 66 Salisbury Street, Levin. Enquiries: Katrina, Mobile: 021 026 51255.
Saturday 6th: 10:00 a.m. – 3:30 p.m. Rodney joining a Team led by Jenny Matheson (Auckland, NZ) and including Vaughan Dennison and Erana Hogan from "Ignite Prophetic Ministry" for a Training Day on the theme of "Prophetic Destination ~ Do You Know The Prophetic Call God Has Placed On Your Life, And Are You Walking In It?" at "Advance Church", 47 Grey Street, Palmerston North. Enquiries to: Jenny Matheson, E-Mail: 


 This email address is being protected from spambots. You need JavaScript enabled to view it.
 
Tuesday 9th & 23rdth: 7:30 p.m. (second and fourth Tuesday of month) The GFM Napier Equipping Station meets at the home of Jewel & Larry Crabtree, 1/7 Gebbie Road, Taradale, Napier, NZ. Enquiries: Jewel & Larry Crabtree, Phone: 06-844 4163. 
Wednesday 10th & 24th: 7:00 p.m. (second and fourth Wednesday of month) The GFM Kapiti Coast Equipping Station is held at the home of Rodney & Jean Francis, 7 Gandalf Crescent, Paraparaumu, NZ. Enquiries to: Rodney & Jean Francis, Telephone: 04-904 0727; E-Mail: 
 This email address is being protected from spambots. You need JavaScript enabled to view it.
 
Monday 22nd: 7:00 p.m. (fourth Monday of month) The GFM Rotorua Equipping Station meets at The Baptist Church, 100-104 Malfroy Road, Rotorua, NZ. Contact: Dougie & Jackie Hodges, Telephone: 07-846 0684; mobile: 021 140 8081; E-Mail: 


 This email address is being protected from spambots. You need JavaScript enabled to view it.
 
THOUGHTS: "Passion and action combine to build God's Kingdom" . . . "If God knows more than me, shouldn't I take His advice?" ~David Tait (Webuye, Kenya) . . . "If it is in the Bible, it is so. It's not even to be prayed about. It's to be received and acted upon. Inactivity is a robber which steals blessings. Increase comes by action, by using what we have and know. Your life must be one of going on from faith to faith" . . . "God wants His people to be ablaze with Holy Ghost activity" ~ Smith Wigglesworth.
ARTICLE:  "The Cost Of Neglecting What God Has Given"
DONATIONS: If you would like to support The GFM Ministry financially, by direct crediting to "GFM", details are here ~ BNZ, Account: 02-0312-0025784-00. For overseas people the BNZ Swift Code is: BKNZNZ22. Please include your name. (Tax-deductible receipts can be issued for New Zealanders if we have your name and address).
E-Mails and addresses shown in these pages are for the purpose of enquiring about the scheduled meetings only. As a mark of Christian integrity, unless enquiring about specific advertised meetings, please refrain from sending unsolicited letters and E-Mails to the persons named. If you no longer wish to receive our mails, please send an E-Mail with "Unsubscribe" in subject line. Thank you.
  With Love and Blessings from Rodney and Jean Francis, and "The GFM" Team.
 THE BEST IS YET TO COME FOR THOSE WHO BELIEVE THE PROMISES OF GOD!                            
Have You Prayed For This Ministry Today?