Prayer Support Letter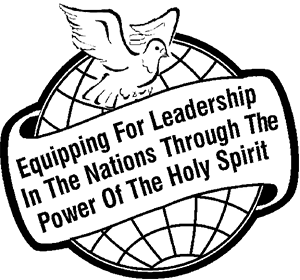 "The Gospel Faith Messenger" Ministry
and Rodney & Jean Francis
Prayer Support Letter 
April 2018
This month I want to share with you how just one contact can lead to touching multiplied thousands of lives. Back in 2002-2004 time period, we were contacted by Moses Muguro, who at that time was working with the Bible Society Of Kenya in Nairobi, Kenya. From that contact things grew and I went to Kenya for the first time in 2004, fulfilling a life-long ambition to minister in Africa. Little did we realize at that time how God would use this contact to grow and grow into a wonderful visitation of God that has spread throughout East and Central African nations ~ and still continues to grow ~ that has touched multiplied thousands of lives, even in nations that have been closed to the Christian Gospel. Amazing transformations have taken place as the Holy Spirit has moved through my books and ministry, filling people with the Holy Spirit and they being released to speak in other tongues, prophesy, etc. Even a national leader in a Muslim nation ~ who recently got saved through reading my "School Of The Holy Spirit" manual gave permission for four churches to start for the first time! Recently the soldiers in Somali all heard the Gospel and received a copy of a book. Hallelujah!
We just do not know that the next contact you or I receive or have may be the beginnings of something that can grow to impact multiplied thousands of lives. Having a Website to share Jesus can be a wonderful means of a new contact coming your way that will release you to minister to thousands in the times ahead. Never under-estimate what the Holy Spirit can do when we will be obedient to Him. ~ Rodney W. Francis.
Here is Moses comment about that first contact:
"Hi Dad Rodney, I am inspired and blessed by the miracles that Jesus brings along our paths when we listen to and obey His voice and do whatever Jesus tells us to do. When we hear and obey Jesus, the rest is a breakthrough. 
I vividly remember the miracle of the first encounter with you through Internet and, after writing to you, you graciously responded and even came all the way to Kenya after my invite. Our God is amazingly wonderful and miraculous. I recall searching through the web for a ministry that could help nourish me and my fellow pastors and ministers in Africa, and the Lord made the search engine bump into The GFM ministry.
THE REST IS HISTORY. You sent me your books, spiritual materials and everything I needed for growth ~ and I was nourished and had to share with others. I was introduced to your books, and after I gave you an invite ~ you joyfully and gracefully came to Kenya through Tanzania, and I picked you up from a shuttle at one of the Nairobi town stage's and you stayed in a Catholic Sisters Guest House (they thought you were a Catholic Father from New Zealand – smile). You are an amazing man of faith ~ you risked your life into Africa for the sake of many ministers and Christians in Kenya and Africa. 
Dad Rodney, even in your old age, we pray that the Lord will continue to strengthen you and bless you and Mum Jean. May the Lord reward your commitment and Gospel efforts in amazing ways. Kindly know that we are indebted by your love and passion for equipping the church in Africa, and we appreciate your large heart that had blessed many lives in  Africa in amazing ways. 
In my encounter with you, you stirred up my vision for church and ministry in Africa, and our PEFA Utawala church is a living miracle touching lives here in Africa ~ We have seen God's amazing faithfulness. Thanks for all the powerful prophetic insights and input into our lives. May the Lord bless you. Your son in Kenya" ~ Rev. Moses Nganga Muguro (Pastor-PEFA Utawala Church). (Moses is one of The GFM Representatives in Kenya).
PRAISE REPORTS:
For the printing of 5,000 copies of Rodney's book "Developing Prophetic Ministry" for distribution in Somali. Enquiries to: Pastor Charles Mwanda (Mombasa, Kenya) = E-Mail: This email address is being protected from spambots. You need JavaScript enabled to view it.

For the printing of 1,000 copies of "Bible Basics" manual in the Swahili language for distribution in Kenyan Prisons. Enquiries to: Peter Ndegwa (Nairobi, Kenya) = E-Mail: This email address is being protected from spambots. You need JavaScript enabled to view it.

For the printing of 5,000 copies of Rodney's book "Developing Prophetic Ministry" for distribution in Sudan. Enquiries to: Pastor Charles Mwanda (Mombasa, Kenya) = E-Mail: This email address is being protected from spambots. You need JavaScript enabled to view it.

For the printing of 5,000 copies of Rodney's "School Of The Holy Spirit" manual and 5,000 copies of Rodney's "Equipping For Leadership" book in Malawi for distribution there. Special thanks to World Vision (Malawi) for contributing 50% of costs. Enquiries to: Pastor Jones Chamangwana, E-Mail: This email address is being protected from spambots. You need JavaScript enabled to view it.
PRAYER FOCUS FOR APRIL:
For God's wisdom and guidance as to where to print books next. There are many requests coming in.

For the Equipping Stations, that they will hear what the Holy Spirit is saying and impact those who attend the gatherings.

For all The GFM Team that they will know God's guidance and provision as they give of themselves to serve the Lord and people.

For an increase of finance to enable us to print and clear a big backlog of requests for books.
COMING EVENTS:
Tuesday 3rd & 17th: 7:00 p.m. (first and third Tuesday of month) The GFM Hamilton Equipping Station meets at the Nawton Presbyterian Church, Livingstone Avenue, Hamilton, NZ. Enquiries to: Dougie & Jackie Hodges, Telephone: 07-846 0684; Cell: 021 140 8081.
Wednesday 4th: 7:00 p.m. (first Wednesday of month) The GFM Ashburton Equipping Station meets at the home of Bruce and Helen Mitchell, 16 Orchard Grove, Braebrook, Ashburton, NZ. Contact: Bruce & Helen Mitchell, Phone: 03-745 4104.
Monday 9th: 7:30 p.m. (second Monday of month) The GFM Cromwell Equipping Station meets at the home of Jan Robb, 9 Willow Close, Cromwell, NZ. Contact: Jan Robb, Telephone: 03-445 4035, or Barbara Carston, Telephone: 03-445 3415.
Tuesday 10th & 24th: 7:30 p.m. (second and fourth Tuesday of month) The GFM Napier Equipping Station meets at the home of Jewel & Larry Crabtree, 1/7 Gebbie Road, Taradale, Napier, NZ. Enquiries: Jewel & Larry Crabtree, Phone: 06-844 4163.
Wednesday 11th & 25th: 7:00 p.m. (second and fourth Wednesday of month) The GFM Kapiti Coast Equipping Station is held at the home of Rodney & Jean Francis, 7 Gandalf Crescent, Paraparaumu, NZ. Enquiries to: Rodney & Jean Francis, Telephone: 04-904 0727; E-Mail: 
 This email address is being protected from spambots. You need JavaScript enabled to view it.
 
Monday 23rd: 7:00 p.m. (fourth Monday of month) The GFM Rotorua Equipping Station meets at The Baptist Church, 100-104 Malfroy Road, Rotorua, NZ. Contact: Dougie & Jackie Hodges, Telephone: 07-846 0684; mobile: 021 140 8081; E-Mail: 
 This email address is being protected from spambots. You need JavaScript enabled to view it.
 
Friday 27th (commencing 4:00 p.m.) and Saturday 28th:"Catching The Breath Of The Holy Spirit" Gathering at Orongomai Marae, 1 Railway Avenue, Upper Hutt, NZ. Speakers include Koebi Hart (Hastings, NZ) and Rodney Francis. Enquiries: Hira – Mobile: 027 697 5786 or Huia: 027 938 9543. 
THOUGHTS:"Close to God and man, we become a powerful witness and an effective harvester. Break either of these contacts and we miss out on the joy of fellowship, the joy of love and the joy of harvesting" ~ Evangelist Tony Collis (Levin, NZ) . . . "There is still no greater power working in the world today than that of the cross of Jesus" ~ David Tait (Webuye, Kenya).
ARTICLE:    "The Great Commission Has Not Changed"
DONATIONS: If you would like to support The GFM Ministry financially, by direct crediting to "GFM", details are here ~ BNZ, Account: 02-0312-0025784-00. For overseas people the BNZ Swift Code is: BKNZNZ22. Please include your name. (Tax-deductible receipts can be issued for New Zealanders if we have your name and address).
E-Mails and addresses shown in these pages are for the purpose of enquiring about the scheduled meetings only. As a mark of Christian integrity, unless enquiring about specific advertised meetings, please refrain from sending unsolicited letters and E-Mails to the persons named. If you no longer wish to receive our mails, please send an E-Mail with "Unsubscribe" in subject line. Thank you.
 With Love and Blessings from Rodney and Jean Francis, and "The GFM" Team.
 THE BEST IS YET TO COME FOR THOSE WHO BELIEVE THE PROMISES OF GOD!                            
Have You Prayed For This Ministry Today?