Prayer Support Letter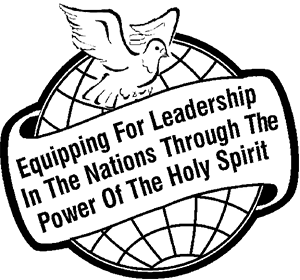 "The Gospel Faith Messenger" Ministry
and Rodney & Jean Francis
Prayer Support Letter 

FEBRUARY 2020
We are into another year of opportunity for the furtherance of the Gospel. Even though times are changing as the world declines more and more into ungodliness, there are still numbers of opportunities for Christians "to let their lights shine in a world of darkness" (Matthew 5:11-16). The big challenge we have is how much do we want to be involved in that which Jesus Christ has saved us for? We are all saved to serve the purposes of God. When we know God's will and purpose for us as individuals ~ and we are committed to doing it ~ then life becomes very fulfilling and satisfying. When we are doing what God has called us to do, then we are "fellow workers together with Him" (1 Corinthians 3:9; 2 Corinthians 6:1; 3 John 8). To be living and working in harmony together with Jesus Christ is surely the most awesome privilege we can have this side of eternity.
Sadly, so many Christians do not know God's purpose for them. They have not clearly heard the voice of God telling them what He has chosen them for. This is more important than you may think. For if we do not know God's purpose for us, then we are wandering aimlessly and are not being anywhere as effective and fruitful as God desires us to be. It is not too late to listen to God and to hear what He desires of you. He wants the very best for you ~ and only He knows what is the very best for you. Trust Him! Press in closer to Him! Develop a greater sensitivity to hearing His voice (for He speaks to all who will listen to Him). When we are knowing and doing the will of God for our life, then we know what to say 'Yes' to and we know what to say 'No' to. If we do not know God's will, then there are plenty of other Christians who think they know God's will for your life better than you do. They will try and talk you into doing what they think is best for you. But know that it is God Who knows what is best for you. Be encouraged to listen to God and allow the Holy Spirit to lead and guide you into all truth that glorifies Jesus Christ.
The word and voice of God has to be put into practice: "But be doers of the word, and not hearers only, deceiving ("to reckon wrong, to draw false conclusions") yourselves. For if anyone is a hearer of the word and not a doer, he is like a man observing his natural face in a mirror; for he observes himself, goes away, and immediately forgets what kind of man he was. But he who looks into the perfect law of liberty and continues ("to continue or persevere in anything") in it, and is not a forgetful hearer but a doer of the work, this one will be blessed ("happy") in what he does" (James 1:22-25).
Seriously consider this truth: "I beseech ("urge") you therefore, brethren, by the mercies of God, that you present ("to cause to stand beside or near") your bodies a living sacrifice ("as Jesus did His"), holy, acceptable ("well-pleasing") to God, which is your reasonable ("logical") service. And do not be conformed ("fashioned") to this world, but be transformed by the renewing of your mind, that you may prove ("discern, examine") what is that good and acceptable and perfect ("complete perfect, full, wanting nothing" – all meanings from Bullinger's) will of God" (Romans 12:1-2).
It is clear from the teachings of the Word of God that to be a true Christian believer demands a total commitment and surrender to the Lordship of Jesus Christ. When that happens in reality in us then we are definitely "shining lights in a world of darkness." It can only happen as we do things God's way and not our trying to get God to fit into our ways. May we all be more committed than ever to Jesus Christ in this end-time hour. God bless you ~ Rodney W. Francis.
PRAISE REPORTS:
For the printing of 5,000 copies of "An Encounter With God" book and 5,000 copies of "Equipping For Leadership" book for distribution through World Vision (Malawi) – many thanks to World Vision for contributing $US4,000.00 (60%) of the printing costs. Enquiries to: Pastor Jones Chamangwana (The GFM Representative, Balaka, Malawi) = E-Mail:

This email address is being protected from spambots. You need JavaScript enabled to view it.

For the printing of 5,000 copies of "Keys To Worship God" book and 5,000 copies of "Flowing In The Holy Spirit" book for distribution in Mozambique. Many thanks to Pastor Dickson Kandeya and Team for contributing $US4,000.00 (60%) of the printing costs. Enquiries to: Pastor Dickson Kandeya (Quelimane, Mozambique) = E-Mail:

This email address is being protected from spambots. You need JavaScript enabled to view it.

For the many thousands who are coming into a whole new experience in Jesus Christ through the outpouring of the Holy Spirit, speaking in other tongues and the releasing of the Spiritual Gifts!
COMING EVENTS for FEBRUARY 2020:
Tuesday 4th & 18th: 7:00 p.m. The GFM Hamilton Prophetic Equipping Station meets at the Nawton Presbyterian Church, Livingstone Avenue, Hamilton, NZ. Enquiries to: Dougie & Jackie Hodges, Telephone: 07-846 0684; Cell: 021 140 8081.
Friday 7th: 6:00 p.m. The GFM Ashburton Prophetic Equipping Station meets at 16 Orchard Grove, Ashburton, NZ, for a shared meal and fellowship. Meeting starts at 7:30 p.m. Enquiries to: Bruce & Helen Mitchell, Phone: 022 010 9753.
Sunday 9th: 3:00 p.m. The GFM Hawera Prophetic Equipping Station meets at St. John's Presbyterian Church, corner of Argyle and High Streets, Hawera, NZ. Enquiries to: Cathy Ogden, E-Mail: This email address is being protected from spambots. You need JavaScript enabled to view it.
Tuesday 11th: 10:00 a.m. The GFM Kapiti Prophetic Equipping Station meets at the home of Rodney and Jean Francis, 7 Gandalf Crescent, Paraparaumu, NZ. Enquiries to: Rodney and Jean, Telephone: 04-904 0727; E-Mail: This email address is being protected from spambots. You need JavaScript enabled to view it.
Tuesday 11th & 25th: 7:30 p.m. The GFM Napier Equipping Station meets at the home of Jewel & Larry Crabtree, 1/7 Gebbie Road, Taradale, Napier, NZ. Enquiries: Jewel & Larry Crabtree, Phone: 06-844 4163 or 022 064 0786.
Monday 24th: 7:00 p.m. (Fourth Monday of the month):  The GFM Rotorua Prophetic Equipping Station meets at the Baptist Church, 100-104 Malfroy Road, Rotorua, NZ. Enquiries: Dougie & Jackie Hodges, Telephone: 07-846 0684; Cell: 021 140 8081; E-Mail: This email address is being protected from spambots. You need JavaScript enabled to view it.
Wednesday 26th: 7:00 p.m. The GFM Kapiti Prophetic Equipping Station meets at the home of Rodney and Jean Francis, 7 Gandalf Crescent, Paraparaumu, NZ. Enquiries to: Rodney and Jean, Telephone: 04-904 0727; E-Mail: This email address is being protected from spambots. You need JavaScript enabled to view it.
Thursday 27th: 10:00 a.m. Rodney speaking at the Palmerston North Aglow Meeting, Gateways Church, 174 Church Street, Palmerston North (opposite the Warehouse). A shared lunch to follow. Contact: Ailene 021 022 18182; E-Mail: This email address is being protected from spambots. You need JavaScript enabled to view it.
PRAYER FOCUS for FEBRUARY:
For the will of God to be done in all our lives. There is no substitute for the true Christian.

For The GFM Ministry to fulfil God's purposes for it in 2020 and beyond.

For all the Prophetic Equipping Stations, Prophetic Prayer Gatherings and Prophetic Churches that are now operating (mainly in African nations).

For good health, protection and guidance for all The GFM Team (operating in a number of countries). All are voluntary workers doing a wonderful task in extending the Kingdom of God.

For the many prison inmates currently going through The GFM Bible Correspondence Courses in numbers of prisons around the world. Some are being pardoned and released as a result of the positive change in their lives through receiving Jesus and the Word of God. Hallelujah!

For a greater releasing of finances to enable us to fulfil all the requests coming in for books, etc.
THOUGHTS: "As a New Testament Christian, you and I are to be led by the Spirit. We are to 'hear' His voice and follow His directives and impressions. You can only get a breakthrough when you respond to what God is saying about that situation" ~ Kevin Forlong (Sunbury, Victoria, Australia) . . . "There can be no revival apart from the Holy Ghost; He is the author of every Heaven-sent movement" ~ James Alexander Stewart . . . "A revival always includes conviction of sin on the part of the Church.... Backslidden Christians will be brought to repentance. A revival of God is nothing else than a new beginning of obedience to God" ~ Charles Finney.
ARTICLE:    "God is our Refuge"
DONATIONS: If you would like to support The GFM Ministry financially, by direct crediting to "The GFM", details are here ~ BNZ, Account: 02-0312-0025784-000. For overseas people the BNZ Swift Code is: BKNZNZ22. Please include your name. With new regulations from Inland Revenue Department we are unable to give receipts for Tax refunds.
(February, 2020). This PRAYER LETTER is a monthly communication sent into at least 120 nations. If you wish to be on our E-Mailing list, contact us  This email address is being protected from spambots. You need JavaScript enabled to view it.           To unsubscribe send an This email address is being protected from spambots. You need JavaScript enabled to view it.      ~ Thank you.
 With Love and Blessings from Rodney and Jean Francis, and "The GFM" Team.
THE BEST IS YET TO COME FOR THOSE WHO BELIEVE THE PROMISES OF GOD!
Have You Prayed For This Ministry Today?