Prayer Support Letter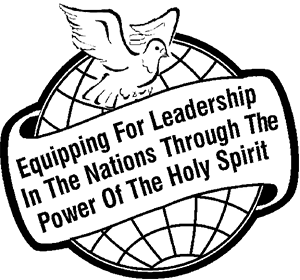 "The Gospel Faith Messenger" Ministry
and Rodney & Jean Francis
Prayer Support Letter

MARCH 2021
How privileged we are to know Jesus in this needy hour of time. It is important that we are using our time and spending our days being actively involved in God's purpose and calling for our lives. Nothing else really matters than our fulfilling the purpose for which Jesus has saved us and chosen us to be fellow workers with Him through the same Holy Spirit that raised Jesus from the dead. How awesome is that ~ to have the same Holy Spirit that Jesus had living inside of us, so we can fulfil His calling in our lives on a day-to-day basis. There is nothing more fulfilling or satisfying than to know the will of God for our life and we are doing it. We experience God in so many different ways that we will never experience outside of our doing His will. Therefore it is very important for us to have such a personal relationship with Jesus that we know His voice when He is speaking to us and we are actively obeying whatever He has asked of us. He is amazing! For over 20 years Jean and I have lived totally by faith and God has provided our needs in so many different ways. We do not know where our next dollar is coming from ~ and we have no debts or mortgages ~ and every month every bill is paid. All glory to Jesus! He is no respecter of persons and He desires that we all know Him in such a personal way that we are confident of His promise to us that "My God shall supply all your need according to His riches in glory by Christ Jesus" (Philippians 4:19). Consider what is being said here. Can you measure "God's riches in glory by Christ Jesus"? It is beyond natural comprehension. Hallelujah!
GOD IS FAITHFUL
It is very important that we are able to prove God (personally for ourselves) in these times. There is a rising opposition against Bible Christianity and so it is vital that we know Jesus personally, know His voice when He speaks to us, so we can know His guidance, power and provision. He is such a Faithful God that He will not let you down: "He who calls you is faithful, who also will do it" (1 Thessalonians 5:24; 1 Corinthians 10:13). "God is faithful, by whom you were called into the fellowship of His Son, Jesus Christ our Lord" (1 Corinthians 1:9). Trust Him more and more and see what He will do for you. I have often shared that "God wants to be God to the Christians"; He wants us to know Him more and more and what He can do for those who trust and obey Him. There is no greater place to be than to be walking and living in the centre of God's will for our life right here on earth today. "Draw near to God and He will draw near to you" (James 4:8).
PROVING HIS WILL FOR YOU
God desires that we can prove His will for us personally. Please take time to meditate upon these verses: "I beseech ("urge") you therefore brethren, by the mercies of God, that you present your bodies a living sacrifice, holy, acceptable to God, which is your reasonable service. And do not be conformed to this world, but be transformed ("to change and alter radically") by the renewing of your mind, that you may prove what is that good and acceptable and perfect will of God" (Romans 12:1-2).
If we do what these two verses are telling us then we will not only know but prove the will of God for our life. To prove something is to know without doubt that what we are doing is right in the centre of God's will for us. Is there any better place to be in this life than being right in the centre of God's will, knowing without doubt and doing it? God bless you. ~ Rodney W. Francis.
PRAISE REPORTS:
For the printing of 3,000 copies of "The 'Dunamis' Power Of God!" booklet for distribution at a Conference in Webuye, Kenya. Enquiries to: Veronica Khaikwa = E-Mail:

This email address is being protected from spambots. You need JavaScript enabled to view it.

For the printing of 3,000 copies of "The 'Dunamis' Power Of God!" booklet for distribution at a Refugee Camp in East Mogadishu, Somali. Enquiries to: Orposhim Joseph = E-Mail:

This email address is being protected from spambots. You need JavaScript enabled to view it.

For the printing of 5,000 copies of "School Of The Holy Spirit" manual for distribution at a Youth Conference in a closed country. Enquiries to: Pastor Charles Mwanda (Mombasa, Kenya) = E-mail:

This email address is being protected from spambots. You need JavaScript enabled to view it.

For the printing of 10,000 copies of "Divine Healing ~ A Key To The Growth Of The Christian Church" book for the Mvunguti Presbyterian Church, Blantyre, Malawi). Special thanks to them for contributing $US4,000.00 towards printing costs. Enquiries to: Edfor Kapasule = E-Mail:

This email address is being protected from spambots. You need JavaScript enabled to view it.

For the printing of 10,000 copies of "Divine Healing ~ A Key To The Growth Of The Christian Church" book for The Roman Catholic Archdiocese of Lilongwe (Malawi). Special thanks to them for contributing $US4,000.00 towards printing costs. Enquiries to: The Catholic Commission = E-Mail:

This email address is being protected from spambots. You need JavaScript enabled to view it.

For the wonderful responses being received to the MP3 messages we have sent out.

For all those dear people who pray for and give financially to this Ministry to make it what it is today. Multitudes around the world are being ministered to as a result.
COMING EVENTS:
Tuesday 2nd & 16th: 7:00 p.m. (First and Third Tuesdays of the month) The GFM Hamilton Prophetic Equipping Station meets at the Nawton Presbyterian Church, Livingstone Avenue, Hamilton, NZ. Enquiries to: Dougie & Jackie Hodges, Telephone: 07-846 0684; Cell: 021 140 8081.
Tuesday 9th & 23rd: 7:30 p.m. (Fortnightly gatherings) The GFM Napier Prophetic Equipping Station meets at 9 Bull Street, Ahuriri, Napier. Contact: Narelle Worboys, Mobile: 021 131 9646.
Sunday 21st: 3:00 p.m. (Third Sunday of the month) The GFM Hawera Prophetic Equipping Station meets at "St. John's Presbyterian Church," Corner of Argyle and High Streets, Hawera, NZ. Enquiries to: Cathy Ogden, E-Mail: This email address is being protected from spambots. You need JavaScript enabled to view it.
PRAYER FOCUS for MARCH:
That more Christians will make themselves available to help gather in the harvest of lost souls for Jesus. (Be sure to read the attached article).
That Christians will maintain a positive heart and attitude in an increasing negative and defeated world.
For all departments of this Ministry to be more effective and fruitful.
For all The GFM voluntary workers to know a greater anointing of the Holy Spirit to enable them to make a greater impact for Jesus Christ wherever they go.
Giving thanks to Jesus for all that is still being accomplished for the Kingdom of God.
THOUGHTS: "We shall have all eternity in which to celebrate our victories, but we only have one swift hour before sunset in which to win them!" –Anonymous . . . "God has shown me that . . . when my wants line up with His desires, things happen" – David Tait (Webuye, Kenya) . . . "Nothing short of an outpouring of God's Spirit will revitalize and empower an impotent and anaemic church to display once again His glory to a lost world" - Del Fehsenfeld (Junior) . . . . "The spirit of Christ is the spirit of missions. The nearer we get to Him, the more intensely missionary we become" - Henry Martyn . . . "Use your ministry to build people, not people to build your ministry" -Jacquelyn K. Heasley
ARTICLE: The Labourers Are Few!
DONATIONS: If you would like to support The GFM Ministry financially, by direct crediting to "The GFM", details are here ~ BNZ, Account: 02-0312-0025784-000. For overseas people the BNZ Swift Code is: BKNZNZ22. Please include your name. With new regulations from Inland Revenue Department we are unable to give receipts for Tax refunds.
(March, 2021). This PRAYER LETTER is a monthly communication sent into at least 120 nations. If you wish to be on our E-Mailing list, contact us This email address is being protected from spambots. You need JavaScript enabled to view it. To unsubscribe: This email address is being protected from spambots. You need JavaScript enabled to view it. ~ Thank you.
With Love and Blessings from Rodney and Jean Francis, and "The GFM" Team.
THE BEST IS YET TO COME FOR THOSE WHO BELIEVE THE PROMISES OF GOD!
Have You Prayed For This Ministry Today?