Prayer Support Letter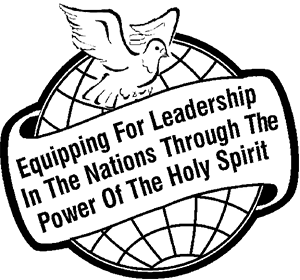 "The Gospel Faith Messenger" Ministry
and Rodney & Jean Francis
Prayer Support Letter

DECEMBER 2021
To all our Dear friends from around the World.
Greetings in the Wonderful Name of Jesus.
It is with sad hearts that we announce the passing of our loved brother, Rodney Francis, who has faithfully served the Lord for over 60 years. Rodney went Home to be with Jesus on the 17th November 2021 peacefully with his wife Jean and son Mark by his side in ICU Wellington Hospital. His Funeral was held on 23rd November 2021 and can be viewed from here: www.kcfh.stream
THANKS: Jean, Mark and family have appreciated all the support and comfort that has been given at this difficult time. Thank you!
GFM ministry: It is with a feeling of sadness, that we inform you the GFM Prayer Support Letter/Barnabas Bulletin and occasional Faith Messages will cease. All Rodney's Materials are on the Website.
We will be unable to carry on the personal letters of encouragement that he faithfully sent out to multitudes of people throughout the world. Some ministries will continue; Bible Courses, Prayer request ministry, and some others.
Rodney was well-satisfied that he and the Lord together achieved the call of God in his lifetime.
His heart was always for the people; no-one was unimportant; he spread the love of Jesus far and wide, reaping a harvest of souls.
Absent from the body and present with the Lord. 2 Cor 5:8
A brief biography of the deceased ~ Rodney W. Francis
Good morning Jean.
I wasn't able to come to the funeral and spark [many thousands would have liked to], but here is what I would have said
I had never before met a man who was so successful academically and yet so mightily used of God.
I had never before met a man, who with minimal education, was invited to speak in Bible Colleges.
I had never before met a man, who never attended a Bible College, and yet could teach on a par with all the other great teachers I have heard.
I had never before met such a man who, although having minimal education, was able to produce so many simple and yet profound writings that continue to encourage and build up the body of Christ in so many different countries.
I had never before met a man who moved so much in the gifts of the Holy Spirit [especially the word of knowledge] to greatly strengthen believers the world over and by his many overseas travels, to build up the body of Christ.
I had never before met such a man who was not only able to teach on the gifts of the Holy Spirit [I had listened for 30 years to such wonderful teachings] but was able to START ORDINARY PEOPLE [including me] moving in them.
I had never before met such a man who was so powerful in God, and yet humble and able to put his arm around the meek and lowly and undistinguished and encourage them
I had never before met such a man who [together with his stalwart wife Jean] was brave enough to risk his family by standing against the powers of darkness by trusting in God's miraculous keeping power.
I had never before met such a man who would without retaliation, meekly endure insult [this I speak as a once-transgressor in that area]
I had never before met such a man who was consistently able in all his life to walk purely and uprightly before God untainted by any money or morals ambiguities.
I had never before met such a man who, although so great in God, was always available to have a chat on the phone.
Thank you, Rodney Francis, for being a friend and being part of my life for a few years
Thank you for making the funeral service available on the web.
I am sure many will watch it.
God bless you Thijs Drupsteen (New Zealand) ~
ARTICLE: God Cares For Us This was Rodney's last book that had not yet been published
PRAISE REPORTS:
PRAYER FOCUS for DECEMBER:
For Christians to keep focussed on Jesus and committed to doing His will in these troublesome times.

For Christians to be more involved in getting the Gospel out to the nations.

For The GFM voluntary workers who help to make this Ministry what it is today. Pray that God keeps them in good health and provides their needs for His glory (Philippians 4:19).

For your faith to be strong, to keep growing, so that you can prove God more and more in your daily living.
DONATIONS: If you would like to support The GFM Ministry financially, by direct crediting to "The GFM", details are here ~ BNZ, Account: 02-0312-0025784-000. For overseas people the BNZ Swift Code is: BKNZNZ22. Please include your name. With new regulations from Inland Revenue Department we are unable to give receipts for Tax refunds.
With Love and Blessings from Jean Francis, and "The GFM" Team.
THE BEST IS YET TO COME FOR THOSE WHO BELIEVE THE PROMISES OF GOD!
Have You Prayed For This Ministry Today?
The Gospel Faith Messenger Ministry, P.O. Box 57, Paraparaumu 5254, New Zealand. Email: This email address is being protected from spambots. You need JavaScript enabled to view it.