WELCOME to the Website of The Gospel Faith Messenger Ministry.
May you be inspired, encouraged and challenged by what you read.
The GFM Ministry has been in operation for 53 years and continues to grow in its spiritual influence in many countries of the world. Our Message is simple: JESUS CHRIST IS ALIVE TODAY to meet your every need through the power of the Holy Spirit! He is only a sincere prayer away! Reach out to Him and find in Him the real answers you need for your daily living.
The GFM Ministry is focused on releasing the Holy Spirit Ministry through the five-fold ministry gifts (Ephesians 4:11-16


) and the nine Spiritual Gifts (1 Corinthians 12:1-11


), Gospel literature through books, booklets, manuals, Gospel Tracts, 3 Bible Correspondence Courses (free), Prophetic Conferences, Schools, and Church Meetings.
Living for, and Serving Jesus is very exciting indeed, and we invite you to seek Him while He may be found. The best is yet to come for those who will believe the promises of God!
We have some of Rodney's Books  in PDF format that can be freely downloaded (see Resources)
God Bless YOU!
~ Rodney and Jean Francis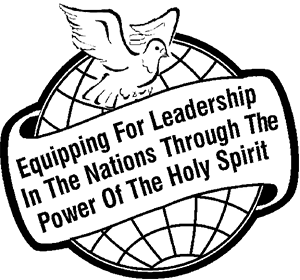 "The Gospel Faith Messenger" Ministry
and Rodney & Jean Francis
Prayer Support Letter 
December 2016
Another very busy year in the service of the Lord Jesus is drawing to a close. We have so much to praise and thank God for; for all that He is doing through this Ministry and touching multiplied thousands of lives through its various departments. We are very grateful to God for the faithful volunteer workers who all help to make this possible ~ and a blessing in so many lives around the world. A very special "THANK YOU" to all who are supporting The GFM Ministry through prayers and giving.
At this season of the year Christians are reminded of the birth of Jesus Christ, Who came into this world to be the Saviour of mankind, to deliver us from the power of sin and to give us "life and life more abundantly" (John 10:10


). The angel of God said, "I announce to you good news, a great joy which shall be to all the people" . . . "to preach the Good News" (Luke 2:8-20


). Good News is for everybody! What was the Good News? God had sent the Saviour to meet man's greatest need. It is a message of peace to a world that is experiencing so much trouble. When the message of Jesus Christ is a living reality in our hearts and lives we can:
Proclaim the Saviour! 

Sing God's praises!Spread the news ~ as the shepherds did!

Ponder this miracle of love ~ as Mary did! Go and do good to others!

Come and worship God manifest in the flesh, and be filled with His light and sweetness by the power of the Holy Spirit!
Do not be afraid. Jesus came into this world to deliver us from all our fears. His great love in our hearts conquers fear. No one can do for us what Jesus can do! He is the Answer to our every need! Fear is from the enemy. And the enemy is trying to silence the voice of Christianity today through that fear. But, Love is of God, and God's love is greater than all the devil's fear tactics! Hallelujah!  This is Good news of great joy! And we all need to experience it for ourselves! When we are walking and living in the truth of God's Good News we have a joy that causes us to overcome all the obstacles that we face in life. "The joy ("rejoicing: gladness; joy") of the Lord is our strength ("a fortified place, a defence: force, fortress, rock, strength")" the Scripture declares (Nehemiah 8:10


)!
We pray God's richest blessings on you all as you go through this Christmas Season, and that we all will be shining lights in a world of darkness, letting the love of Jesus flow out of our lives in such a way that others will want to know and follow Jesus too!

We are very privileged to know Jesus in reality today. Be encouraged to remain true and faithful to Him and His purposes for your life.  ~ Rodney and Jean Francis, and The GFM Team.
MINISTRY REPORT:
Rodney and Dave (Hepworth) joined us for Home Group in Stokes Valley, NZ, on Monday 21st November.  We had two sisters who, between them, have 10 children from the ages of 5–18 years.  We also had our brother and his daughter, a friend of the family as well as Richard and I (Sarah).  So there were a few people and we were all hungry for more of God! These children love the Lord and were hungry for more of Him.  We have prayed they would experience the Holy Spirit more in their lives.  Rodney shared his testimony, which the Lord used to help people open up.  He asked if everyone could speak in tongues with only a couple of the children nodding.  Rodney got everyone to hold hands, close their eyes and together we all started to speak in tongues. The children were wonderful having full faith to just give it a go! They were looking at each other speaking in tongues with big smiles as the Holy Spirit moved. Rodney had words of prophecy for people and they were just so encouraged.  Prayer time was awesome as the children were praying in tongues and praying for anyone who sat on the 'hot chair' in the middle of the room! God is so good! It was wonderful to see the Lord move on the teenagers who were there for the first time. They prayed in tongues and prayed for their siblings, as well as put their hands up first to give their emails to Rodney for more information on the ministry.  They were so excited to start working on the 'Bible Basics' exercises next week!! God, You are so amazing! Thank you Rodney and Dave for sharing your time and heart with everyone at home group! We look forward to your next visit! ~ Richard and Sarah Te Tau (Leaders, Lower Hutt, NZ).
PRAISE REPORTS:
For the printing of 5,000 copies of Rodney's "School Of The Holy Spirit" manual in Kenya for distribution in Somalia (which has now been done). Enquiries to: Pastor Charles Mwanda (Mombasa) = E-Mail: This email address is being protected from spambots. You need JavaScript enabled to view it.

For the printing of 3,000 copies of Rodney's "Seeing Your Divine Potential" book in Myanmar. Enquiries to: Rev. Dr. Go Suan Thang (Yangon) = E-Mail: This email address is being protected from spambots. You need JavaScript enabled to view it.

That we were able to send $NZ1,800.00 to Kenya for the purchase of Bibles for prisoners. Enquiries to: Peter Ndegwah (Nairobi) = E-Mail: This email address is being protected from spambots. You need JavaScript enabled to view it.

For the more than 500,000 visitors (from 235 nations) to The GFM Website: www.gospel.org.nz for the year to date.

For the ongoing impact Rodney's books are having in different nations. Reports and testimonies come in daily of what God is doing through them. All Glory to Jesus!
 PRAYER FOCUS FOR DECEMBER:
For all the various departments of The GFM Ministry. All are ministered by volunteer workers who do a marvellous job of helping to get the Gospel Message out to the nations.

Currently we have a backlog of books awaiting printing in several countries owing to lack of finances to print. Please pray that the release will come and many thousands more will be touched and impacted through these books.
COMING EVENTS (December):
Tuesday 6th: 7:00 p.m. The GFM Hamilton Equipping Station meets at "Nawton Community Church," Livingstone Avenue (opposite Nawton Primary School), Hamilton. Enquiries to: Doug & Jackie Hodges, Telephone: 07-846 0684 (office) or 07-846 4859 (home).
 Tuesday 6th, 13th & 20th: 7:30 p.m. The GFM Napier Equipping Station meets at the home of Jewel & Larry Crabtree, 1/7 Gebbie Road, Taradale, Napier, NZ. Enquiries: Jewel & Larry Crabtree, Phone: 06-844 4163;
 Monday 12th: 7:30 p.m. The GFM Equipping Station continues at the home of Jan Robb, 7 Tohill Court, Alexandra, NZ. Enquiries to: Jan Robb, Telephone: 03-448 5046; Cell: 027 448 5056; E-Mail: This email address is being protected from spambots. You need JavaScript enabled to view it. or Barbara Carston (Cromwell), Telephone: 03-445 3415; Cell: 027 445 3415; E-Mail: This email address is being protected from spambots. You need JavaScript enabled to view it.
January 2nd – 6th, 2017: Contagious Conference, being held at "Hope Centre," 3 Kent Street, Levin, NZ. Two Conferences in one – for adults and youth. Speakers: Seth Fawcet, Taka Kauri, Rodney Francis, Don McDonnell, Luke Collis, Dennis McCaskill, Ross Bethel, Ross Bartlett and Paul White. Cost: $30.00. Enquiries and to Register: hopelevin.org.nz
THOUGHTS: "I consider that the chief dangers which will confront the twentieth century will be: Religion without the Holy Spirit; Christianity without Christ; Forgiveness without regeneration; Morality without God and Heaven without Hell." ~ William Booth.
ARTICLE:   Complete In Christ
DONATIONS: If you would like to support The GFM Ministry financially, by direct crediting to "GFM", details are here ~ BNZ, Account: 02-0312-0025784-00. For overseas people the BNZ Swift Code is: BKNZNZ22. Please include your name. (Tax-deductible receipts can be issued for New Zealanders if we have your name and address).
For other events beyond December 2016, please check our Website: E-Mails and addresses shown in these pages are for the purpose of enquiring about the scheduled meetings only. As a mark of Christian integrity, unless enquiring about specific advertised meetings, please refrain from sending unsolicited letters and E-Mails to the persons named. If you no longer wish to receive our mails, please send an E-Mail with "Unsubscribe" in subject line. Thank you.
 With Love and Blessings from Rodney and Jean Francis, and "The GFM" Team.
 THE BEST IS YET TO COME FOR THOSE WHO BELIEVE THE PROMISES OF GOD!                            
Have You Prayed For This Ministry Today?