WELCOME to the Website of The Gospel Faith Messenger Ministry.
May you be inspired, encouraged and challenged by what you read.
The GFM Ministry has been in operation for over 55 years and continues to grow in its spiritual influence in many countries of the world. Our Message is simple: JESUS CHRIST IS ALIVE TODAY to meet your every need through the power of the Holy Spirit! He is only a sincere prayer away! Reach out to Him and find in Him the real answers you need for your daily living.
The GFM Ministry is focused on releasing the Holy Spirit Ministry through the five-fold ministry gifts (Ephesians 4:11-16) and the nine Spiritual Gifts (1 Corinthians 12:1-11), Gospel literature through books, booklets, manuals, Gospel Tracts, 3 Bible Correspondence Courses (free) and Church Meetings (by invitation).
Living for, and Serving Jesus is very exciting indeed, and we invite you to seek Him while He may be found. The best is yet to come for those who will believe the promises of God!
We have some of Rodney's Books in PDF format that can be freely downloaded (see Resources)
God Bless YOU!
~ Rodney and Jean Francis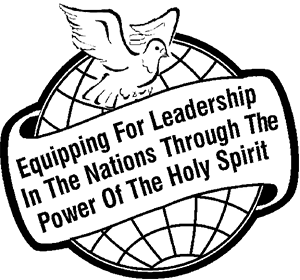 "The Gospel Faith Messenger" Ministry
and Rodney & Jean Francis
Prayer Support Letter

JULY 2020
How wonderful it is to know Jesus in these troubled times! Life is so much more positive when He is Lord of it. He came to give us life, and life more abundantly (John 10:10), and we need to be experiencing that abundant life day by day. While the world is fast going on a downwards spiral, Christians should be demonstrating the truth and power of the benefits of being Bible believers. One thing we have to guard against is that we do not become so engrossed with what is happening in the world around us that we get our eyes off Jesus and get caught-up with all the negative things that are taking place. We Christians have been fore-warned in the Bible of the conditions of the last days, so we should not be affected by those conditions like the unsaved are. The day of the Lord is coming closer and closer. The Bible tells us: "But as the days of Noah were, so also will the coming of the Son of Man be. For as in the days before the flood, they were eating and drinking, marrying and giving in marriage, until the day that Noah entered the ark, and did not know until the flood came and took them all away, so also will the coming of the Son of Man be . . . Watch therefore, for you do not know what hour your Lord is coming. But know this, that if the master of the house had known what hour the thief would come, he would have watched and not allowed his house to be broken into. Therefore you also be ready, for the Son of Man is coming at an hour you do not expect . . . Blessed is that servant whom his master, when he comes, will find so doing" (Matthew 24:37-46; consider the whole chapter).
It is a very sobering thought that Noah preached and warned the people for 100 years, yet at the time of the sailing of the ark only his immediate family were saved. Outside of his family, nobody believed him! The world today is still the same. It does not believe the true Message of the Gospel of Jesus Christ and, if they do not repent before Jesus comes again, they will be cast forever into a lost eternity in hell. For us to be ready for the coming of the Lord we have to keep our focus upon Him and not be distracted by the world's events. They will continue to get worse and worse. But we Christians have a commission to make Christ known wherever we are, and to warn people that unless they are prepared and ready for Jesus' coming, they will miss out and regret it for all eternity.
Do not be deceived by those who put times and dates on the Lord's return. Jesus has made Himself very clear in the above Scripture that no one knows the day or the hour. That way Jesus tests our faith in His word and our love for Him. It is a day when we need to keep our eyes on Jesus, listen to His voice, and follow His advice that He gives to us. What He says to us is always confirmed by the principles of the Bible. Let us be among those faithful disciples who take heed to the teachings of Jesus and do what He has commissioned us to do. That way we will be ready when He returns. Praise His Mighty Name! ~ Rodney W. Francis.
PRAISE REPORTS:
For the printing of 5,000 copies of "The Urgency Of The Hour!" book in the Kannada language in India. Special thanks to John Wesley for undertaking the translation and printing of the book at no cost to The GFM Ministry. Praise the Lord! Enquiries to: John Wesley (Chennai, India) = E-Mail:

This email address is being protected from spambots. You need JavaScript enabled to view it.

For the printing (in Malawi) of 10,000 copies of the "Divine Healing ~ A Key To The Growth Of The Christian Church" book for distribution in Zimbabwe. Special thanks to those in Zimbabwe who contributed $US4,000.00 towards the printing of these books. Enquiries to: Chipo Christine Mudziviri (Harare, Zimbabwe) = E-Mail:

This email address is being protected from spambots. You need JavaScript enabled to view it.

For the printing of 3,000 copies of "School Of The Holy Spirit" manual for distribution among the Catholic Youths of Kenya. Enquiries to: Sonia = E-Mail:

This email address is being protected from spambots. You need JavaScript enabled to view it.

For the printing of 5,000 copies of "Bible Basics" manual and 5,000 copies of "School Of The Holy Spirit" manual for distribution among the Malawi Defence Force, Malawi Police Force and the Malawi Prisons. Special thanks to the Chaplain of the Malawi Defence Force for contributing $US3,000.00 (50%) towards the printing of these manuals. Enquiries to: Brigadier Joseph Wandale = E-Mail:

This email address is being protected from spambots. You need JavaScript enabled to view it.

For the printing of 10,000 copies of "Divine Healing ~ A Key To The Growth Of The Christian Church" for the Human Rights Defenders Coalition, Malawi. Special thanks to them who contributed $US4,500.00 towards printing costs. Enquiries to: Jervis Potani = E-Mail:

This email address is being protected from spambots. You need JavaScript enabled to view it.

For the many thousands who are being impacted through this Ministry.
COMING EVENTS:
Friday 3rd: 6:00 p.m. (First Friday of the month) The GFM Ashburton Prophetic Equipping Station meets at 16 Orchard Grove, Ashburton, NZ, for a shared meal and fellowship. Meeting starts at 7:30 p.m. Enquiries to: Bruce & Helen Mitchell, Phone: 022 010 9753.
Tuesday 7th & 21st: 7:00 p.m. (First and Third Tuesdays of the month) The GFM Hamilton Prophetic Equipping Station meets at the Nawton Presbyterian Church, Livingstone Avenue, Hamilton, NZ. Enquiries to: Dougie & Jackie Hodges, Telephone: 07-846 0684; Cell: 021 140 8081.
Tuesday 14th & 28th: (Meeting Fortnightly) 7:30 p.m. The GFM Napier Equipping Station meets at the home of Jewel & Larry Crabtree, 1/7 Gebbie Road, Taradale, Napier, NZ. Enquiries: Jewel & Larry Crabtree, Phone: 06-844 4163 or 022 064 0786.
Sunday 19th: 3:00 p.m. (Third Sunday of the month) The GFM Hawera Prophetic Equipping Station meets at "St. John's Presbyterian Church," Corner of Argyle and High Streets, Hawera, NZ. Speaker: John Omundsen on "The Gift Of Faith Engulfed In Love". Enquiries to: Cathy Ogden, E-Mail: This email address is being protected from spambots. You need JavaScript enabled to view it.
Monday 27th: 7:00 p.m. (Fourth Monday of the month) The GFM Rotorua Prophetic Equipping Station meets at the Baptist Church, 100-104 Malfroy Road, Rotorua, NZ. Enquiries: Dougie & Jackie Hodges, Telephone: 07-846 0684; Cell: 021 140 8081; E-Mail: This email address is being protected from spambots. You need JavaScript enabled to view it.
PRAYER FOCUS for JULY:
That Christians will know the wisdom and discernment of the Holy Spirit for these times in knowing what to do and how to respond to those in authority (1 Timothy 2:1-8).
That we will not lose sight of the need for the emphasis to still be on our mission of fulfilling the Great Commission of Jesus to take His Gospel to every nation (Mark 16:15-20).

More than ever, with so many people dying with the Covid-19 virus, this generation needs to know the love and saving grace of Jesus Christ personally in their lives.

That each one of us, individually, will make ourselves more available to Jesus so His will can be fully done in and through our life.

That we will be committed to doing all we can to get the Gospel out to the nations.
THOUGHTS: "We want more men and women who walk with God and before God, like Enoch and Abraham" ~ J.C. Ryle . . . "I must honestly declare my conviction that, since the days of the Reformation, there never has been so much profession of religion without practice, so much talking about God without walking with Him, so much hearing God's words without doing them" ~ J.C. Ryle . . . "To be 'in the will of God' is not a matter of intellectual discernment, but a state of heart. Its motto is: 'My Father can do what He likes with me; He may bless me to death, or give me a bitter cup; I delight to do His will'" ~ Oswald Chambers.
ARTICLE: What Are We Saved For?
DONATIONS: If you would like to support The GFM Ministry financially, by direct crediting to "The GFM", details are here ~ BNZ, Account: 02-0312-0025784-000. For overseas people the BNZ Swift Code is: BKNZNZ22. Please include your name. With new regulations from Inland Revenue Department we are unable to give receipts for Tax refunds.
(July, 2020). This PRAYER LETTER is a monthly communication sent into at least 120 nations. If you wish to be on our E-Mailing list, contact us This email address is being protected from spambots. You need JavaScript enabled to view it. To unsubscribe send an This email address is being protected from spambots. You need JavaScript enabled to view it. ~ Thank you.
With Love and Blessings from Rodney and Jean Francis, and "The GFM" Team.
THE BEST IS YET TO COME FOR THOSE WHO BELIEVE THE PROMISES OF GOD!
Have You Prayed For This Ministry Today?