WELCOME to the Website of The Gospel Faith Messenger Ministry.
May you be inspired, encouraged and challenged by what you read.
The GFM Ministry has been in operation for over 55 years and continues to grow in its spiritual influence in many countries of the world. Our Message is simple: JESUS CHRIST IS ALIVE TODAY to meet your every need through the power of the Holy Spirit! He is only a sincere prayer away! Reach out to Him and find in Him the real answers you need for your daily living.
The GFM Ministry is focused on releasing the Holy Spirit Ministry through the five-fold ministry gifts (Ephesians 4:11-16) and the nine Spiritual Gifts (1 Corinthians 12:1-11), Gospel literature through books, booklets, manuals, Gospel Tracts, 3 Bible Correspondence Courses (free) and Church Meetings (by invitation).
Living for, and Serving Jesus is very exciting indeed, and we invite you to seek Him while He may be found. The best is yet to come for those who will believe the promises of God!
We have some of Rodney's Books in PDF format that can be freely downloaded (see Resources)
God Bless YOU!
~ Rodney and Jean Francis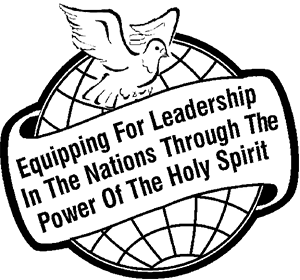 "The Gospel Faith Messenger" Ministry
and Rodney & Jean Francis
Prayer Support Letter

OCTOBER 2020
Hearty greetings to all our readers world-wide in the Name of Jesus Christ our Living Lord! It is a pleasure to come to you through this Ministry. We are continually amazed at what God is doing through the various departments of it. The responses to the audio messages we have sent out has been quite amazing. So many have told us how the Holy Spirit has spoken to them through those messages. Here is just one report (of many) that we have received of late: "Dear Rodney, Today during morning glory I put this audio message "The Gift Of Prophecy" over loud speakers and everybody listened to the direct teachings. Before the end of the teachings everybody was in the Spirit and prophesying; it was like fire burning in the whole church. This is God's doing" ~ Rev. Benard Kaningu (Lancas, Eldoret, Kenya). (Received 20th September, 2020).
My books continue to have a big impact, which is all to the glory of God. This ministry is a testimony to the importance of knowing the will of God for your life personally. Jesus has saved every Christian for a specific purpose, and if we know that purpose and are committed to doing it, then we see God working in and through our life ~ and that which He has called us to do ~ in amazing ways. There is nothing more fulfilling in this life than to know God's will for our life and we are doing it. It is also the best means of motivation that I know. A truly motivated person accomplishes far more than those who are not motivated ~ and there are far too many professing Christians who are not motivated enough to fulfil their calling in Jesus. A non-motivated person is open to discouragement and even depression, because the enemy takes advantage of those who are not fulfilling their calling in God.
SOME QUESTIONS WE NEED TO SERIOUSLY CONSIDER ~ AND ANSWER
The questions need to be asked, and we need to answer them:
Do you know God's will for your life?
Can you clearly share that purpose and will of God for you with others?
How important is it to you to know and prove God's will for your life (Romans 12:1-2)?
How motivated are you to fulfil God's purpose for your life here on the earth?
If you do not know God's specific purpose for your life, what are you doing about it?
To know God's specific purpose for your life it is vital that you know the voice of the Holy Spirit and how He speaks to you, so you can hear, believe and then act in faith to do what He asks of you? (see John Chapter 10).
Are you listening to Him?
If you are not sure of God's purpose for your life as a Christian, I encourage you to take time to seek the Lord, wait before Him, get still in your spirit and listen to what He will say to you. He speaks to those who will listen. He is looking for more labourers, so be willing to do whatever He asks of you. Then you will be motivated and very satisfied as you walk in His will. Have a heart like Isaiah the prophet when he responded to the Lord's voice: "Also I heard the voice of the Lord, saying: 'Whom shall I send, and who will go for Us?' Then I said, 'Here am I! Send me.' And He said, 'Go and tell this people . . .'" (see Isaiah 6:8-10).
This is still a day of opportunity for Jesus, so rise up and be who He has called you to be. Kind Regards ~ Rodney W. Francis.
PRAISE REPORTS:
For the printing of 1,000 copies of "School Of The Holy Spirit" manual for distribution at a Conference in Sudan. Enquiries to: Patrick Egiringe = E-Mail:

This email address is being protected from spambots. You need JavaScript enabled to view it.

For the printing of 5,000 copies of "School Of The Holy Spirit" manual and 5,000 copies of "Bible Basics" manual for distribution amongst the Malawi Police Force. Many thanks to them for contributing $US4,000.00 towards printing costs. Enquiries to: Rev. Fr. Steven Likhucha (Lilongwe, Malawi) = E-Mail:

This email address is being protected from spambots. You need JavaScript enabled to view it.

For the printing of 10,000 copies of "Divine Healing ~ A Key To The Growth Of The Christian Church" book for distribution amongst the Malawi Defence Forces. Many thanks to them for contributing $US4,000.00 towards the printing costs. Enquiries to: Brigadier Joseph Wandale (Zomba, Malawi) = E-Mail:

This email address is being protected from spambots. You need JavaScript enabled to view it.

For the printing of 10,000 copies of "Divine Healing ~ A Key To The Growth Of The Christian Church" book for Pastor George Banda and The Enlightened Christian Gathering in Malawi (which is reported as one of the fastest growing churches in Africa and the world). Many thanks to them for contributing $US3,000.00 towards the printing costs. Enquiries to: Pastor George Banda (Blantyre, Malawi) = E-mail:

This email address is being protected from spambots. You need JavaScript enabled to view it.
COMING EVENTS:
Tuesday 6th & 20th: 7:00 p.m. (First and Third Tuesdays of the month) The GFM Hamilton Prophetic Equipping Station meets at the Nawton Presbyterian Church, Livingstone Avenue, Hamilton, NZ.
Enquiries to: Dougie & Jackie Hodges, Telephone: 07-846 0684; Cell: 021 140 8081.
Tuesday 6th & 20th: 7:30 p.m. The GFM Napier Equipping Station meets at the home of Jewel & Larry Crabtree, 1/7 Gebbie Road, Taradale, Napier, NZ. Enquiries: Jewel & Larry Crabtree, Phone: 06-844 4163 or 022 064 0786.
Sunday 18th: 3:00 p.m. (Third Sunday of the month) The GFM Hawera Prophetic Equipping Station meets at "St. John's Presbyterian Church," Corner of Argyle and High Streets, Hawera, NZ. Enquiries to: Cathy Ogden, E-Mail: This email address is being protected from spambots. You need JavaScript enabled to view it.
Monday 26th: 7:00 p.m. (Fourth Monday of the month) The GFM Rotorua Prophetic Equipping Station meets at the Baptist Church, 100-104 Malfroy Road, Rotorua, NZ. Enquiries: Dougie & Jackie Hodges, Telephone: 07-846 0684; Cell: 021 140 8081; E-Mail: This email address is being protected from spambots. You need JavaScript enabled to view it.
PRAYER FOCUS for OCTOBER:
For God's provision for the growing number of requests being received for the printing of books (mainly in African nations).

For Christians to take up the opportunities that are presented to them on a daily basis. We are chosen of God to be His witnesses to a lost generation.

For the wonderful Team of volunteer workers in The Gospel Faith Messenger Ministry. They are doing a great job.

For God's wisdom, discernment and understanding to prevail in the many decisions having to be made to keep this Ministry growing and being the blessing it is to many thousands of people.
THOUGHTS: "I must honestly declare my conviction that, since the days of the Reformation, there never has been so much profession of religion without practice, so much talking about God without walking with Him, so much hearing God's words without doing them" -J.C. Ryle . . . "As a New Testament Christian, you and I are to be led by the Spirit. We are to 'hear' His voice and follow His directives and impressions. You can only get a breakthrough when you respond to what God is saying about that situation" . . . "God's wonderful provision comes into our lives as a consequence of fulfilling our purpose. It flows to us when we align our lives with the purpose for which we were created" – Kevin Forlong (Sunbury, Victoria, Australia).
ARTICLE: The Snare of Selfishness
DONATIONS: If you would like to support The GFM Ministry financially, by direct crediting to "The GFM", details are here ~ BNZ, Account: 02-0312-0025784-000. For overseas people the BNZ Swift Code is: BKNZNZ22. Please include your name. With new regulations from Inland Revenue Department we are unable to give receipts for Tax refunds.
(October, 2020). This PRAYER LETTER is a monthly communication sent into at least 120 nations. If you wish to be on our E-Mailing list, contact us This email address is being protected from spambots. You need JavaScript enabled to view it. To unsubscribe send an This email address is being protected from spambots. You need JavaScript enabled to view it. ~ Thank you.
With Love and Blessings from Rodney and Jean Francis, and "The GFM" Team.
THE BEST IS YET TO COME FOR THOSE WHO BELIEVE THE PROMISES OF GOD!
Have You Prayed For This Ministry Today?