WELCOME to the Website of The Gospel Faith Messenger Ministry.
May you be inspired, encouraged and challenged by what you read.
The GFM Ministry has been in operation for over 55 years and continues to grow in its spiritual influence in many countries of the world. Our Message is simple: JESUS CHRIST IS ALIVE TODAY to meet your every need through the power of the Holy Spirit! He is only a sincere prayer away! Reach out to Him and find in Him the real answers you need for your daily living.
The GFM Ministry is focused on releasing the Holy Spirit Ministry through the five-fold ministry gifts (Ephesians 4:11-16) and the nine Spiritual Gifts (1 Corinthians 12:1-11), Gospel literature through books, booklets, manuals, Gospel Tracts, 3 Bible Correspondence Courses (free) and Church Meetings (by invitation).
Living for, and Serving Jesus is very exciting indeed, and we invite you to seek Him while He may be found. The best is yet to come for those who will believe the promises of God!
We have some of Rodney's Books in PDF format that can be freely downloaded (see Resources)
God Bless YOU!
~ Rodney and Jean Francis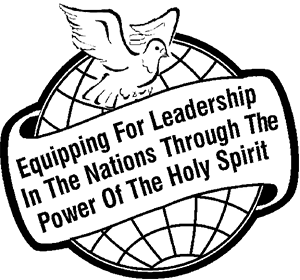 "The Gospel Faith Messenger" Ministry
and Rodney & Jean Francis
Prayer Support Letter

APRIL 2021
Greetings in abundance to all our readers around the world in Jesus' Mighty Name! We have much to thank and praise the Lord for the way He is supplying for this Ministry and enabling us touch many thousands of lives around the world through the various avenues of it. In spite of what the world news would have us believe there is still a big hunger for reality which can only be found through Jesus Christ and His Gospel. We are very privileged to know Him in these times. Continually we are receiving testimonies and reports of what God is doing.
Christians need to know that God will have the last say with regards the ways of the world, and we can trust His word and promises to come to pass exactly as He has promised. We are continually amazed at how God supplies for us and this ministry. Jean and I have lived by faith without a salary for over 20 years and have seen God provide for us time and again in amazing ways. We do not know where our next dollar is coming from, yet every month every bill is paid, and the Ministry keeps growing touching more and more lives around the world in over 220 nations. Last month we were able to get 45,000 books printed for distribution (see Praise Reports). All glory to God!
GOD CAN BE TRUSTED
God can be trusted totally! He is true to His word. He desires that every Christian know that what He has declared He will do. Faith ~ which is active obedience in what He says ~ enables us to accomplish amazing things; things that can happen no other way. Consider these verses: "For all the promises of God in Him (Jesus Christ) are Yes, and in Him Amen to the glory of God through us" (2 Corinthians 1:20); "Grace and peace be multiplied to you in the knowledge of God and of Jesus our Lord, as His divine power has given to us all things that pertain to life and godliness, through the knowledge of Him Who called us by glory and virtue, by which have been given to us exceedingly great and precious promises, that through these you may be partakers of the divine nature, having escaped the corruption that is in the world through lust. But also for this very reason, giving all diligence, add to your faith virtue, to virtue knowledge, to knowledge self-control, to self-control perseverance, to perseverance godliness, to godliness brotherly kindness, and to brotherly kindness love. For if these things are yours and abound, you will be neither barren nor unfruitful in the knowledge of our Lord Jesus Christ" (2 Peter 1:2-8). May these verses be all our personal testimonies. God Bless ~ Rodney W. Francis.
PRAISE REPORTS:
For the printing of 3,000 copies each of the three Bible Correspondence Courses (total of 38 Lessons) for the Kenyan and Ugandan Prisons Ministry. Enquiries to: Peter Ndegwa (Nairobi, Kenya) = E-Mail:

This email address is being protected from spambots. You need JavaScript enabled to view it.

For the purchase of 500 Bibles for the Prison Ministry in Kenya and Uganda. Enquiries to: Peter Ndegwa (Nairobi, Kenya) = E-Mail:

This email address is being protected from spambots. You need JavaScript enabled to view it.

For the printing of 2,500 copies of "School Of The Holy Spirit" manual for an annual Prophetic Conference in Jinja, Uganda. Enquiries to Pastor Charles Mwanda (Mombasa, Kenya) = E-Mail:

This email address is being protected from spambots. You need JavaScript enabled to view it.

For the printing of 2,500 copies of "School Of The Holy Spirit" manual for evangelism in 10 Colleges in Rift Valley, Kenya. Enquiries to: Pastor Charles Mwanda (Mombasa, Kenya) = E-Mail:

This email address is being protected from spambots. You need JavaScript enabled to view it.

For the printing of 10,000 copies of "Bible Basics" manual for Transworld Radio (Zambia). Special thanks to them for providing $US3,000.00 towards cost of printing them. Enquiries to: E-Mail:

This email address is being protected from spambots. You need JavaScript enabled to view it.

For the printing of 5,000 copies of "School Of The Holy Spirit" manual and 5,000 copies of "Counselling And Deliverance" book for Pastor Mofolo Zulani and the Phalura Assemblies Of God (Balaka, Malawi). Enquiries to: Pastor Jones Chamangwana (The GFM Malawi Rep.): E-Mail:

This email address is being protected from spambots. You need JavaScript enabled to view it.

For the printing of 5,000 copies of "Equipping For Leadership" book in the Urdu language for The Bible For Needy Ministries Of Pakistan. Enquiries to: Pastor Ashknaz Silas (Lahore, Pakistan) = E-Mail:

This email address is being protected from spambots. You need JavaScript enabled to view it.

For the printing of 5,000 copies of "Equipping For Leadership" book in the Urdu language for the Great Commission Evangelistic Ministries, Pakistan. Enquiries to: Pastor Mubarik Masih (Lahore, Pakistan) = E-Mail:

This email address is being protected from spambots. You need JavaScript enabled to view it.

For the printing of 5,000 copies of "Bible Basics" manual and 5,000 copies of "School Of The Holy Spirit" manual for distribution by World Vision (Zimbabwe). Special thanks to them for contributing $US3,000.00 towards cost of printing. Enquiries to: Maxwell Chunga = E-Mail:

This email address is being protected from spambots. You need JavaScript enabled to view it.

For all those dear people who contribute financially to the Ministry to enable us to accomplish what we do in touching thousands of lives around the world.

This month is the commencement of the 58th year of The Gospel Faith Messenger Ministry. Praise the Lord!
COMING EVENTS:
Tuesday 6th & 20th: 7:00 p.m. (First and Third Tuesdays of the month) The GFM Hamilton Prophetic Equipping Station meets at the Nawton Presbyterian Church, Livingstone Avenue, Hamilton, NZ.Enquiries to: Dougie & Jackie Hodges, Telephone: 07-846 0684; Cell: 021 140 8081.
Tuesday 6th & 20th: 7:30 p.m. (Fortnightly gatherings) The GFM Napier Prophetic Equipping Station meets at 9 Bull Street, Ahuriri, Napier. Contact: Narelle Worboys, Mobile: 021 131 9646.
Monday 26th: 7:00 p.m. (Fourth Monday of month): The Rotorua Prophetic Equipping Station meeting to be held at 30A Phillip Street, Rotorua, NZ. Enquiries to: Sandra Bristowe, Phone: 07-350 2091 or Dougie & Jackie Hodges, Phone: 07-846 0684; Cell: 021 140 8081.
PRAYER FOCUS for APRIL:
For Christians everywhere to become more and more sensitive to the voice of God and be obedient to what He says to us.

Pray for all those who support this Ministry in prayers and giving.

Pray for God's will to be done more and more fully through The GFM Ministry, so that we will fulfil His calling in getting His Message out to the nations of the world. Currently we are touching people in over 220 nations through the various avenues of this Ministry. Praise the Lord!

Pray for backsliders to be restored and broken family relationships to be healed.



THOUGHTS: "One of life's greatest assets is the ability to turn tears of sadness into pools of joy" . . . "The one who continues to build their faith will be blessed beyond measure" ~ David Tait (Webuye, Kenya) . . . "The spirit of Christ is the spirit of missions. The nearer we get to Him, the more intensely missionary we become" ~ Henry Martyn . . . "Christ is glorified in me when people see He is more precious to me than all that life can give or death can take" ~ John Piper . . . "God wants to purify our minds until we can bear all things, believe all things, hope all things and endure all things. God dwells in you, but you cannot have this divine power until you live and walk in the Holy Ghost, until the power of the new life is greater than the old life" ~ Smith Wigglesworth
ARTICLE: The Joy Of The Lord
DONATIONS: If you would like to support The GFM Ministry financially, by direct crediting to "The GFM", details are here ~ BNZ, Account: 02-0312-0025784-000. For overseas people the BNZ Swift Code is: BKNZNZ22. Please include your name. With new regulations from Inland Revenue Department we are unable to give receipts for Tax refunds.(April, 2021). This PRAYER LETTER is a monthly communication sent into at least 120 nations. If you wish to be on our E-Mailing list, contact us This email address is being protected from spambots. You need JavaScript enabled to view it. To unsubscribe: This email address is being protected from spambots. You need JavaScript enabled to view it. ~ Thank you.
With Love and Blessings from Rodney and Jean Francis, and "The GFM" Team.
THE BEST IS YET TO COME FOR THOSE WHO BELIEVE THE PROMISES OF GOD!
Have You Prayed For This Ministry Today?