WELCOME to the Website of The Gospel Faith Messenger Ministry.
May you be inspired, encouraged and challenged by what you read.
The GFM Ministry has been in operation for 49 years and continues to grow in its spiritual influence in many countries of the world. Our Message is simple: JESUS CHRIST IS ALIVE TODAY to meet your every need through the power of the Holy Spirit! He is only a sincere prayer away! Reach out to Him and find in Him the real answers you need for your daily living.
The GFM Ministry is focused on releasing the Holy Spirit Ministry through the five-fold ministry gifts (Ephesians 4:11-16


) and the nine Spiritual Gifts (1 Corinthians 12:1-11


), Gospel literature through books, booklets, manuals, Gospel Tracts, 3 Bible Correspondence Courses (free), Prophetic Conferences, Schools, and Church Meetings.
Living for, and Serving Jesus is very exciting indeed, and we invite you to seek Him while He may be found. The best is yet to come for those who will believe the promises of God!
We now have some of Rodney's Books  in PDF format that can be freely downloaded (see Resources)
God Bless YOU!
~ Rodney and Jean Francis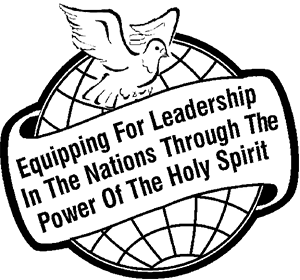 "The Gospel Faith Messenger" Ministry
and Rodney & Jean Francis
Prayer Support Letter
December 2013
Another year is coming to a close. It has been a very busy year for us as the Ministry has continued to grow and impact more and more lives. At this time of the year we often ask ourselves if we have accomplished that which we would have liked to? I guess all of us feel we would have liked to have accomplished more than we have. Rather than bemoan what we have not done, let us rejoice in what we have done, and also look to Jesus to enable us to do what He has called us to do. If there are adjustments to be made, then let us be big enough – and bold enough – to make those changes so that we can be more effective in 2014 than ever before. The fact is that time is short, the hour is urgent, and we Christians have a huge responsibility to fulfil the purposes of God in the here and now. May you all have a very God-blessed Christmas Season ~ Rodney W. Francis.
 MINISTRY REPORTS:
Masterton Baptist Church, NZ:(17th November, 2013):"Thank you for the way you spoke in both meetings. I have had such good reports from people about how they were blessed and how much they enjoyed what you had to say. I believe there was a real anointing on what was said and a breakthrough in the lives of a number of people. Particularly in the afternoon service there was a real sense of the presence of God moving in a powerful way amongst His people. I believe we will see healings and I believe we will see breakthroughs in the prophetic among a number of our people who are in, or will be in, leadership roles. Please make sure you come back next year. We are really keen to host another GFM Ministry day in 2014. Every blessing" ~ Pastor Scott Lelievre (Masterton, NZ).
The GFM Prophetic Equipping Day, Paraparaumu, NZ: (23rd November, 2013): 'Set Apart For God' was the theme of The GFM Day held at St Paul's church in Paraparaumu.   Ross Monk immediately had us engaging the spirit realm with the gift of tongues and the interpretation of tongues.  He made a call to us, that if we wanted to rise to another level in God, that we needed to 'dedicate, consecrate, sanctify' ourselves, just as Joshua had told the people of Israel to do before they crossed over the Jordan river and entered the promised land. All God wants is that we consecrate ourselves to Him, listen to Him and obey.  Rodney asked us an extremely challenging question, "How different are you prepared to be for Jesus?" Those who accomplished things in the Word of God, and it is still the same today, are those who do different and vulnerable things, that the Lord has asked them to do. We need to be different; allowing God to use us in ways we've not been used to before. If we are prepared to be different, the Holy Spirit will lead us in great adventures. Various people were wonderfully ministered to by the Lord with Rodney's prophetic gifting. 'Our physical bodies have structure, but they are also made for great freedom!' was Malcom Milligan's cry as he skipped around the room! It's all about God! He's supernatural, so creative and always doing something new! He related the story of Jabez in 1 Chronicles 4:9-10


, who had a name which meant 'he will cause pain' and how he had prayed to God, "Oh, that You would bless me indeed, and enlarge my territory, that Your hand would be with me, and that You would keep me from evil, that I may not cause pain!" and how God had granted his request.  We are to be a blessing wherever God has placed us. We have every spiritual blessing in Christ Jesus. He exhorted us to pray in tongues as much as possible, and laugh, as laughter is opposite to the world. Let us look to Jesus and allow Him to unsettle our nests for the 'new' things He wants to do. The Holy Spirit ministered to many souls through Malcolm. Rodney then shared how the Lord had led him to change the message that he was going to bring, and to draw our attention to the parable of the sower in Mark 4:1-20


, from a different angle.  75% of the soil types in the parable did not bring forth a good crop because the soil was 'mixed' with other things, such as stones and thorns ~ beware of mixture!  We need to 'separate ourselves' from those things that bring mixture into our lives and thus stop the good seed from bringing forth a crop. We are to be 'separated' soil. It takes a total commitment to following Jesus, on His terms not ours. The gathering was concluded by an amazing time of 'setting apart for God' for those who wanted to respond to the call.  Rodney, Ross and Malcolm freely blessed and ministered to each person. Saturday 23rd November 2013 ~ the day of settling in my spirit, that I am 'set apart for God.' Hallelujah!  A great day! Love ~ Lisa Moger (Paraparaumu, NZ).


PRAISE REPORTS:
For Rodney being able to write two new books in recent weeks. One was quite unexpected as God spoke to me on 11th October and said to write a book and call it, "The Urgency Of The Hour!" It all came together quickly and is now at the printer's in Malaysia. We expect it to be available early in the New Year. The other book is more a testimonial book that we are producing to celebrate 50 years of The GFM Ministry. It is entitled "Some 'God Happenings' In My Life!" and will be printed in time for the completion of 50 years in March 2014. That brings the total number of books I've written to 37. We praise God for the way He is using my writings to touch many lives around the world.
 PRAYER FOCUS FOR DECEMBER:
That people will come to know Jesus Christ this Christmas Season, and know Him in a life-changing and real way.

For all those involved in making The GFM Ministry what it is today: the volunteer workers in several nations, and for all those who give finances to keep this Ministry going and growing. This Ministry could not be what it is without those who are involved, who pray and who give to this work of the Lord Jesus Christ. Scores of people are being reached and impacted by the Holy Spirit through it.
 COMING EVENTS:
Tuesday 3rd: 7:00 p.m. The GFM Hamilton Equipping Station final gathering for 2013 at the "Hamilton West Anglican Church," 158 Rifle Range Road, Dinsdale, Hamilton, NZ. Enquiries to: Doug & Jackie Hodges at The GFM Hamilton Office: Telephone: 07-846 0684; E-Mail: This email address is being protected from spambots. You need JavaScript enabled to view it.
Wednesday 11th: 1:00 p.m.The new Waikanae Beach daytime Equipping Station is being held at The Waikanae Beach Community Hall, 22-A Rauparaha Street, Waikanae, NZ. Enquiries to: Trev Mason, Telephone: 04-293 7887; E-Mail: This email address is being protected from spambots. You need JavaScript enabled to view it.
Coming Conferences:
January 2014: Monday 6th to Friday 10th: 9:00 a.m. – 9:00 p.m. Contagious Five-Fold Ministry Conference, hosted by Hope Centre, 3-7 Kent Street, Levin, NZ (this is a free Conference). Speakers include: Seth Fawcet, Rodney Francis, Michael Livengood, John Walton, Brian Caughley and Tony Collis. Enquiries to: Ps. Tony Collis, Mobile: 027 457 5470; Register at: CONTAGIOUS2014.EVENBRITE.CO.NZ
February 2014: 2nd – 8th: "School Of The Supernatural" at Presbyterian Camp, 30 Bridger Place, Eltham, New Zealand. Speakers: Rodney Francis, Len Buttner, John Wilkie & John Fergusson. Cost: $350.00 per person. Enquiries to: Rev. John Wilkie, Mobile: 027 555 6111; E-Mail: This email address is being protected from spambots. You need JavaScript enabled to view it. or Suzanne Hokopaura, Telephone: 06-278 0166; E-Mail: This email address is being protected from spambots. You need JavaScript enabled to view it.
May 2014: 4th – 11th: (early notice – plan now to attend): The GFM Prophetic Equipping School is booked in at "En Hakkore," Central Otago, New Zealand, for a one-week time of impacting by the Holy Spirit. Speakers: Rodney Francis, Len Buttner & John Fergusson. Costs: $375.00 per person or $700.00 for a married couple. Enquiries to: Rodney & Jean Francis, Telephone: 04-904 0727; E-Mail: This email address is being protected from spambots. You need JavaScript enabled to view it.
THOUGHT: 'If we were all prepared to minister, fulfilling the Great Commission would be a breeze!' ~ David Tait (Napier, NZ).
DONATIONS: If you would like to support The GFM Ministry financially, by direct crediting to "GFM", details are here ~ BNZ, Account: 02-0312-0025784-00. For overseas people the BNZ Swift Code is: BKNZNZ22. Please include your name. (Tax-deductible receipts can be issued for New Zealanders if we have your name and address).
 For other events beyond December 2013, please check our Website: E-Mails and addresses shown in these pages are for the purpose of enquiring about the scheduled meetings only. As a mark of Christian integrity, unless enquiring about specific advertised meetings, please refrain from sending unsolicited letters and E-Mails to the persons named. If you no longer wish to receive our mails, please send an E-Mail with "Unsubscribe" in subject line. Thank you.
With Love and Blessings 
From    Rodney and Jean Francis, and "The GFM" Team.
THE BEST IS YET TO COME FOR THOSE WHO BELIEVE
THE PROMISES OF GOD! 
Have You Prayed For This Ministry Today?
 The Gospel Faith Messenger Ministry,  P.O. Box 57, Paraparaumu 5254, New Zealand. Email: This email address is being protected from spambots. You need JavaScript enabled to view it.